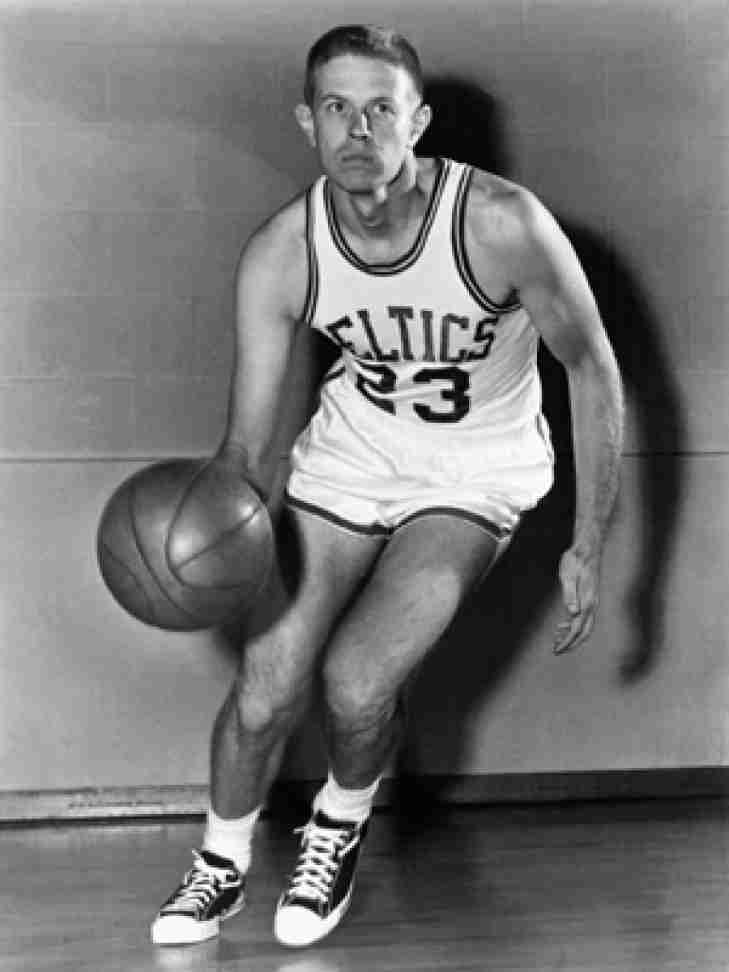 It was announced today that Frank Ramsey, a member of both the Naismith Basketball Hall of Fame and College Basketball Hall of Fame died today of natural causes. He was 86 years old.
Ramsey played collegiately for the University of Kentucky where he was a National Champion in 1951 under the legendary Adolph Rupp. Drafted 5th overall in 1953 by the Boston Celtics, Ramsey would be part of a juggernaut team that would win seven NBA Championships (1957, 1959-64) and many basketball pundits dubbed him as the "Original Sixth Man". He would average 13.6 Points per Game in the NBA and the Celtics would retire his number 23.
We here at Notinhalloffame.com would like to extend our condolences to the family, friends and family of Frank Ramsey at this time.