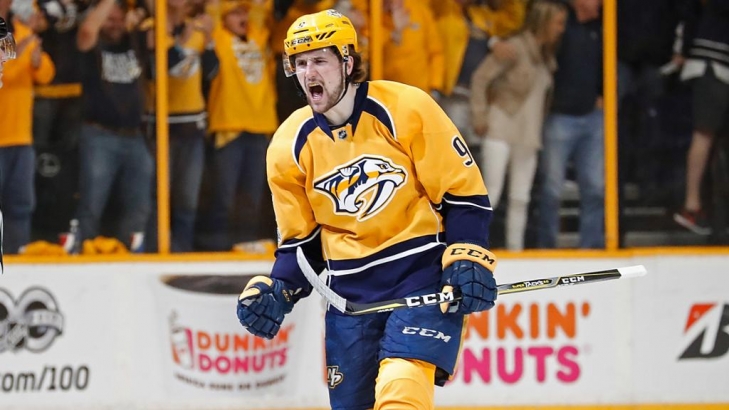 As of this writing, Filip Forsberg has played all of his career with the Nashville Predators, the organization where the Swedish Center has showcased his skills.
Forsberg debuted with Nashville after the Washington Capitals drafted him in 2012. The Center was a First Team All-Rookie in 2014-15, scoring 63 Points, and he cracked the 50-Point mark that year and the four seasons after.
Still a Predator, Forsberg has provided depth to the Nashville roster for years and could for years coming.