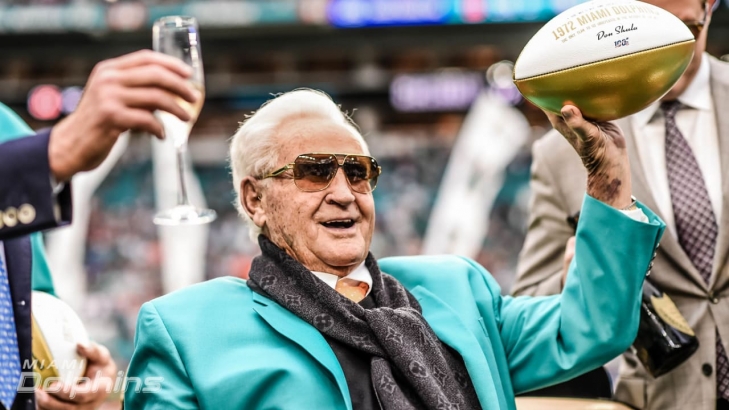 It is a very dark day in the football world as it was announced that legendary coach, Don Shula passed away peacefully at his home yesterday. He was 90 years old.
Shula played seven seasons in the National Football League (1951-57) at Defensive Back with Cleveland, Baltimore and Washington. Like many former players, he moved into coaching, first as the Defensive Coordinator for Detroit (1960-62), and then he took over as the Head Coach for Baltimore, where he compiled a 71-23-4 record and took them to Super Bowl III, where they were upset by the New York Jets.
The Miami Dolphins coveted Shula, and they signed him as their Head Coach in 1970, a position he held until 1995. Shula took Miami to three straight Super Bowls, winning Super Bowl VII and Super Bowl VIII. In the Super Bowl VII season, the Dolphins were undefeated, a record that has yet to be duplicated. Shula would then helm Miami to two AFC Championships in the 1980s.
The four-time Coach of the Year was named to the 1970s All-Decade Team and the NFL 100thAnniversary Team. The Pro Football Hall of Fame inducted him in 1997.
We here at Notinhalloffame.com would like to extend our condolences to the friends and family of Don Shula.