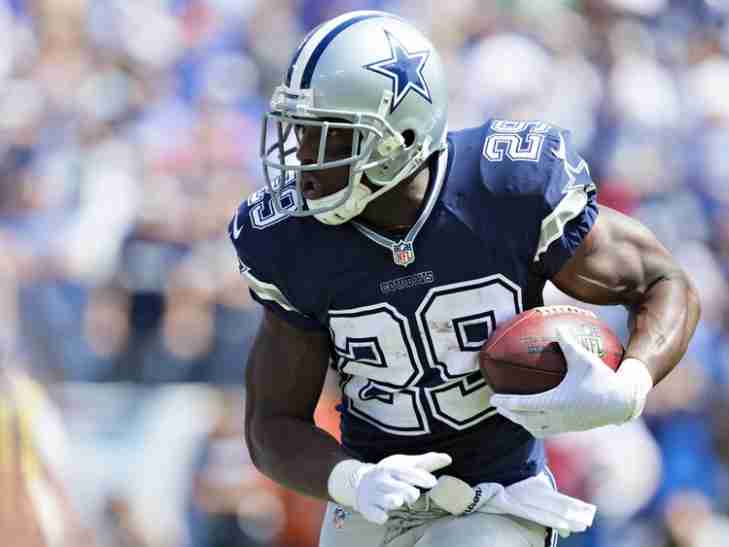 It looks like we have another NFL retirement to look at.
Running Back DeMarco Murray announced to ESPN on their NFL Live program that he would be retiring from professional football after a seven year career in the National Football League.
A third round pick out of Oklahoma, Murray joined the Dallas Cowboys in 2011 and he immediately saw playing time in "Big D". He would have a breakout season in 2013 where he was named to the Pro Bowl and would rush for 1,121 Yards, but that would pale to his accomplishments in the season after.
Without question, 2014 would be the greatest season of his career where the then Dallas Cowboy would lead the NFL Rushing Attempts (392), Rushing Yards (1,845) and Rushing Touchdowns (13), lead everyone in Yards From Scrimmage (2,261), All-Purpose Yards (2,261) and would be named the AP Offensive Player of the Year, a First Team All-Pro and again was a Pro Bowl Selection.
Murray would leave Dallas and join division rival Philadelphia in the off-season though it was a horrific fit and he would struggle to get yardage only finishing with 702 Rushing Yards for the season. A trade to the Tennessee Titans would see him enjoy a rejuvenation of sorts as he returned to the Pro Bowl in 2016 with a 1,287 Rushing Yard season. 2017, which would be his final season with Tennessee and in Football would see him finish with 656 Yards on the ground.
DeMarco Murray retires with 7,174 Rushing Yards, 2,165 Receiving Yards and 55 Touchdowns. This will not be a Hall of Fame career and he may struggle to become even a preliminary Hall of Fame candidate, but it is a good career nevertheless and he will be Hall of Fame eligible in 2023.
We here at Notinhalloffame.com wish DeMarco Murray the best in his post-playing career.