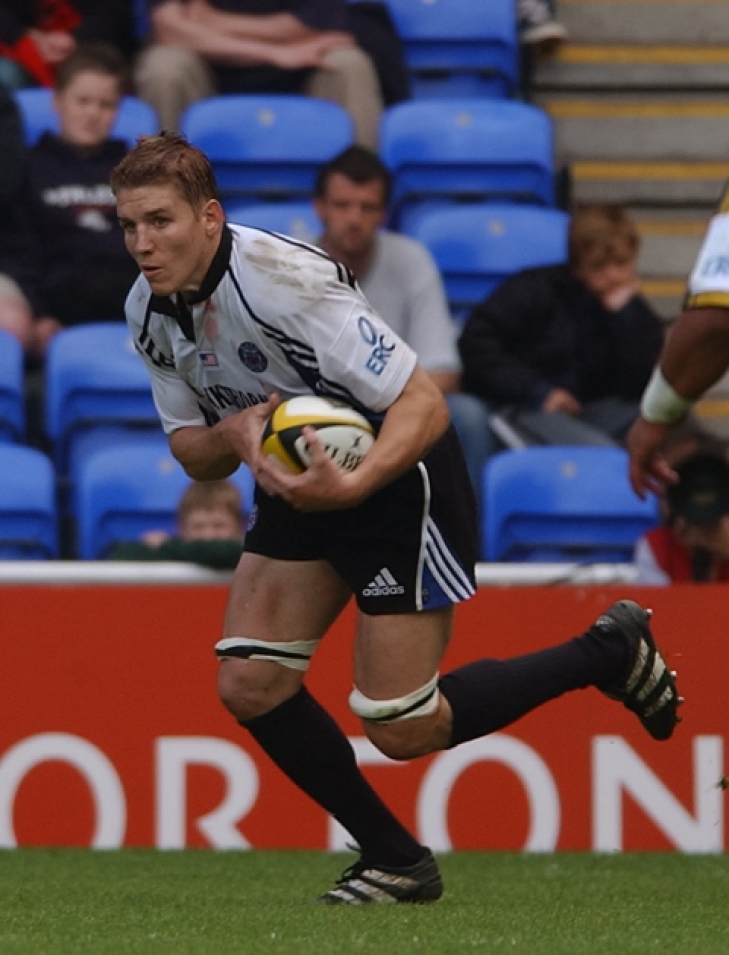 If you've ever had a conversation about which rugby player could be considered the most influential of all time, you will know that there is a highly subjective pastime. While most people will support their argument by listing the sheer number of trophies won by a player, others will choose to focus on individuals whose influence transcended the sport. Indeed, these athletes may not retire with a cabinet full of silverware but their actions over their careers end up permanently changing rugby.
Quality over quantity
This type of contribution to the game can be seen in the World Rugby Hall of Fame as the first ever inductee was William Webb Ellis - a mere student whose flagrant disregard for the rules of soccer led to the invention of rugby.
Indeed, Webb Ellis didn't win anything but without him, the sport of rugby wouldn't exist and notably, players wouldn't now compete for the World Cup trophy that has been named after him. Yes, rugby's most coveted prize - which South Africa is tipped to claim in the latest rugby union betting odds having been priced at +260 to win the 2023 World Cup, has been named after someone who is remembered for defying convention and not winning.


With World Rugby showing that they are prepared to honor those who march to the beat of their own drum, the question has to be asked: Why hasn't former USA international rugby player Dan Lyle been inducted into the hall of fame? There perhaps isn't a better example of a player whose remarkable decisions changed the game for good in the US.
The man who passed up the American dream
Lyle's first love was American football and during his time at Virginia Military Institute, he excelled at college level. However, landing a contract after college proved to be tougher than expected with Lyle initially unable to secure his ticket to the NFL. To keep fit in the off-season as Lyle waited for his ship to come in, he took up rugby and in the process, began to turn heads as the number eight demonstrated a natural ability for the game.
Despite making headway in the sport of rugby, Lyle was finally given his chance in the NFL when he turned 25 after the Minnesota Vikings offered him a contract. At the same time, Lyle was playing rugby for the Old Mission Beach Athletic Club in California and had also been offered a chance to join Bath Rugby in England.
As far as his friends and family were concerned, Lyle no longer needed to fall back on the option from Bath as the chance had now arrived to live out his dream in the NFL. Only, Lyle thought differently and stunningly shunned the Vikings to join Bath.
Looking back on his decision and how those closest to him reacted, Lyle would say: "They looked at me like I'm crazy. The NFL is the penultimate. And I thought about that. But something was pulling me in the other direction. I had an opportunity to do something no one has ever done before."
It was a show of extraordinary bravery that paid off as Lyle helped Bath win the 1998 league title. The iconic number eight would end up making 125 appearances for Bath and soon became a cult hero for the Somerset club which earned him the captaincy.
A lasting legacy
While Lyle was able to retire having been one of the most successful exports to ever grace the English game, it was his decision to turn down an NFL contract in favor of a professional rugby career that profoundly changed how rugby was viewed in the US.


Having been courageous enough to give up what he had been working his entire life for, Lyle proved that there was an alternative option to American football in the US.
It undoubtedly cost him tens of millions of dollars but Lyle put his passion above financial reward. Surely, this pioneering spirit and love for the game must earn Lyle a place in World Rygby's Hall of Fame.