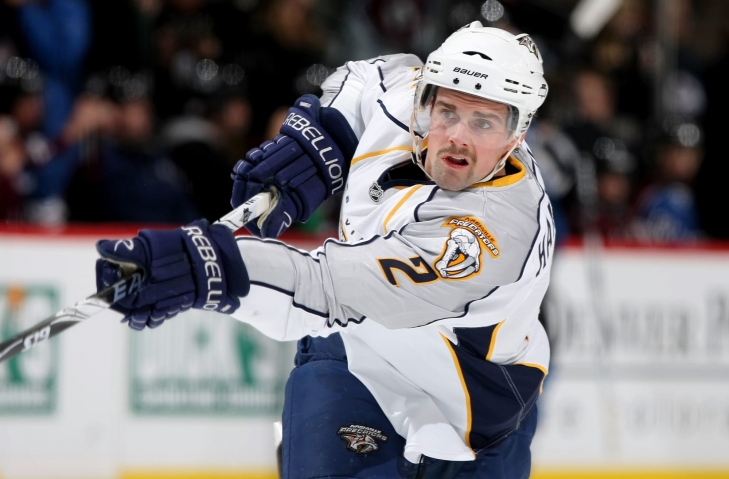 Nashville selected Dan Hamhuis with their First Round Pick (12th Overall) in 2001, and the Predators had high hopes for the former CHL Defenseman of the Year.
Hamhuis spent his first year of professional hockey in the AHL, and in his rookie NHL year (2002-03), he scored 26 Points, with would be a career-high 7 Goals. He matched his goal output in 2005-06 but had career-bests in Assists (31) and Points (38). Hamhuis continued to be productive, but he never developed the potency expected of him, though he was undoubtedly more than a solid NHL player.
As the Predators developed Shea Weber and Ryan Suter, Hamhuis was relegated to a lower defensive pairing, and he became expendable and was traded to Philadelphia after the 2009-10 Season.
Hamhuis rejoined Nashville as a Free Agent in 2018, and he played two more years before retiring in 2020. 174 of his 356 career Points was in a Predators uniform.