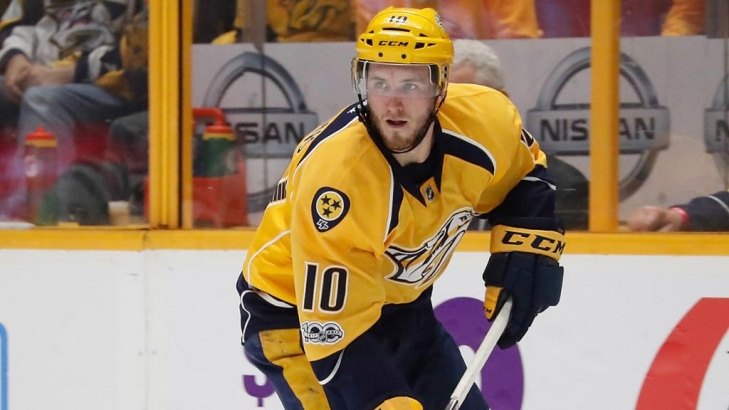 As of this writing, Center Colton Sissons has played his entire NHL career with the Nashville Predators, a team he debuted for in 2013.
Sissons is a lower line Center who is mainly used on the grinding line, which has worked well for Nashville, but he is capable of lighting the lamp, as shown by his hat trick that won the Predators the deciding game in the 2017 Western Conference Final.
As of this writing, Sissons has collected 135 Points with a Plus/Minus of +38.