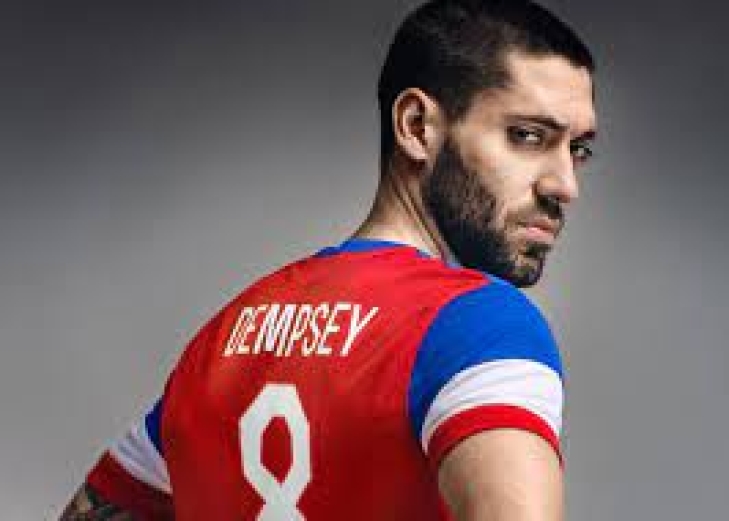 The National Soccer Hall of Fame has announced four new members to their institution, Clint Dempsey, Linda Hamilton, Shannon Boxx and Hope Solo.
Beginning his pro career in MLS with the New England Revolution, Dempsey won the 2004 Rookie of the Year, and would help the team make two MLS Cup Finals. Europe took notice, and Fulham offered MLS $4 million in transfer fees, a record for any MLS player at the time.
Dempsey played five years at Fulham, scoring 50 Goals, and becoming the first American to score a hat trick in the EPL. After a year with Tottenham, Dempsey returned to the United States with the Seattle Sounders, playing from 2013 to 2018.
Internationally, Dempsey represented the United States in 141 Games, scoring 57 Goals.
Hamilton is this year's veteran inductee. Playing for NC State, Hamilton represented the U.S. from 1987 to 1995, where the Defenseman won Gold in the 1991 World Cup.
Boxx played collegiately at Notre Dame, and the Midfielder had a long International career with the United States, scoring 27 Goals in 195 Games. Her accolades include three Olympic Gold Medals (2004, 2008 & 2012), and an Olympic Gold in 2015 World Cup.
Solo is the most successful female goalkeeper in American soccer history. Solo was the U.S. Goalie in their Gold Medal wins at the 2008 and 2012 Olympics and the 2015 World Cup. A 202-game veteran in international play, Solo was a controversial figure is some circles, her success between the pipes can not be argued.
We here at Notinhalloffame.com would like to congratulate the newest members of the National Soccer Hall of Fame.