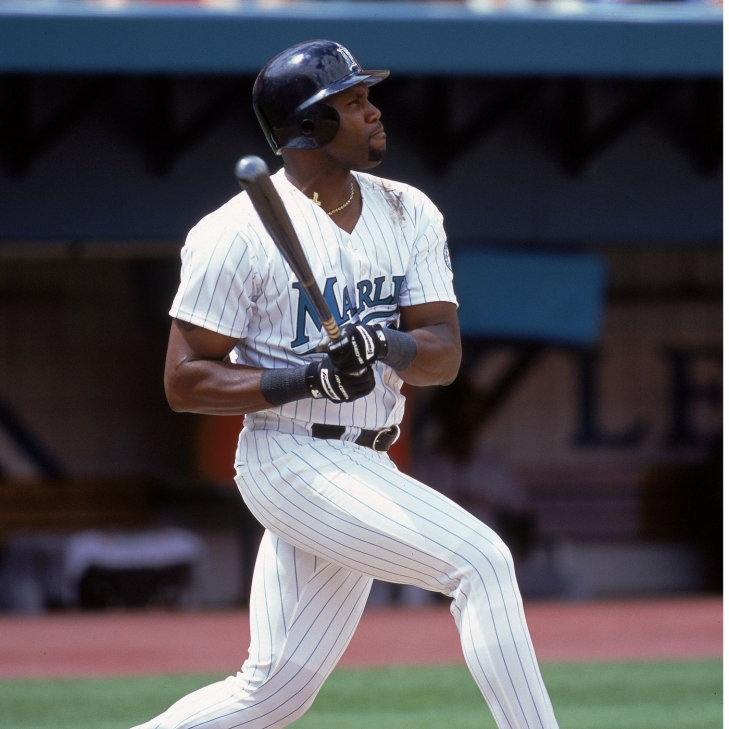 Cliff Floyd began his baseball career with the Montreal Expos, a team he played four years before being traded to the Florida Marlins in 1997.
Floyd played mostly off the bench in his first year in Florida, but he did help them win their first World Series Championship. He became a starter in Leftfield in 1998, smacking 22 Home Runs, a total he matched again in 2000 when he batted an even .300. Floyd had his best year in a Marlins uniform in 2001, going to the All-Star Game and hitting 31 Home Runs, 103 RBIs with a .317 Batting Average. Floyd had come into his own, but he was traded in July the following year, returning to the Expos.
With the Marlins, Floyd batted .294 with 110 Home Runs.