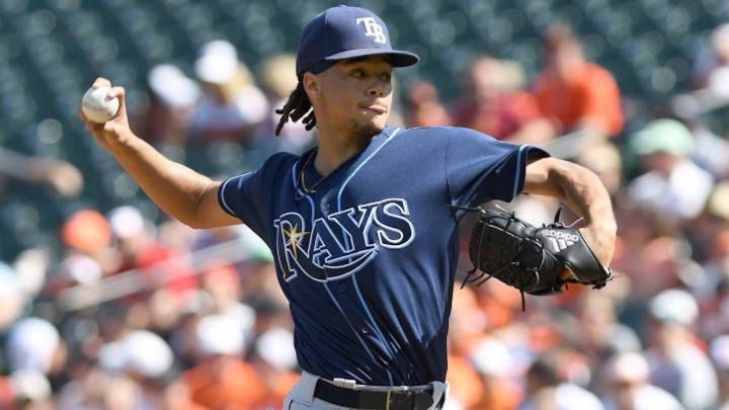 One of the more surprising pieces of MLB news from recent weeks sees veteran pitcher Chris Archer team up with the Minnesota Twins. The 33-year-old has another shot at the biggest division in baseball following a catalog of injuries.
Archer spent 2021 with the Tampa Bay Rays but appearances were restricted. He was eventually placed on the 60-day injured list with forearm tightness - not an ideal condition for a pitcher.
The former Rays and Pirates man now signs up on a one-year deal at Minnesota. The signing must be seen as a gamble but have the Twins actually made a shrewd move?
Chris Archer in Numbers
Chris Archer may not be a member of the Hall of Fame but he has had plenty to say about the accolade in the past.
As for his stats, they certainly stand up to scrutiny. Having made his MLB debut in 2012, Archer's most successful period in the division came during his first stint with Tampa Bay which lasted from 2012 to 2018. During that time, he was good enough to make two All Star teams - in 2015 and 2017.
His pitching stats are impressive throughout but that career has been in decline since he left for the Pirates in 2018. A year later, he was a free agent and without a franchise for two years until the Rays gave him another chance last season.
Injury brought a premature end to that return so what are the Twins thinking? Is this a step too far for the player or can Chris Archer have a positive impact on his new franchise team?
Twins in Need
Minnesota Twins are certainly in need of a boost to their roster as they prepare for the 2022 MLB season. With the new campaign just days away, there is very little hope of a first World Series title in 31 years.
Betting markets are already in place and those sportsbook and casino operators linked into Asiabet are making the LA Dodgers the clear favorites to win that World Series, The Toronto Blue Jays are next while other teams in the frame include the New York Yankees, the New York Mets, the Houston Astros and the Chicago White Sox.
Way down the list are the Minnesota Twins who are firmly among the underdogs. As the MLB campaign gets underway, those odds will adjust and the Asiabet sports and casino monitoring site will publish any updates to the markets as they come in.
Visitors to that website will also be able to read up on the MLB while considering whether they want to get involved with the markets. There is access to the betting via those sportsbooks and casinos who are all happy to take on new customers.
In the main, players will be able to find some generous welcome offers in return for registration and there should be some ongoing deals moving forward. Other benefits of those websites include a range of other sporting markets plus casino platforms including roulette, blackjack and thousands of slots.
A range of funding methods are available while mobile apps allow customers to bet or play casino games on the move.
It's a logical site for MLB bettors but have the odds setters got it right in terms of Chris Archer and the Minnesota Twins?
Can Archer get back to his best?
The deal is for one year only so it isn't much of a gamble in that sense. However, the fees involved are surprising for a man who has endured more than his share of injuries.
Time will tell but this appears to be Chris Archer's last chance to get back into the big time.