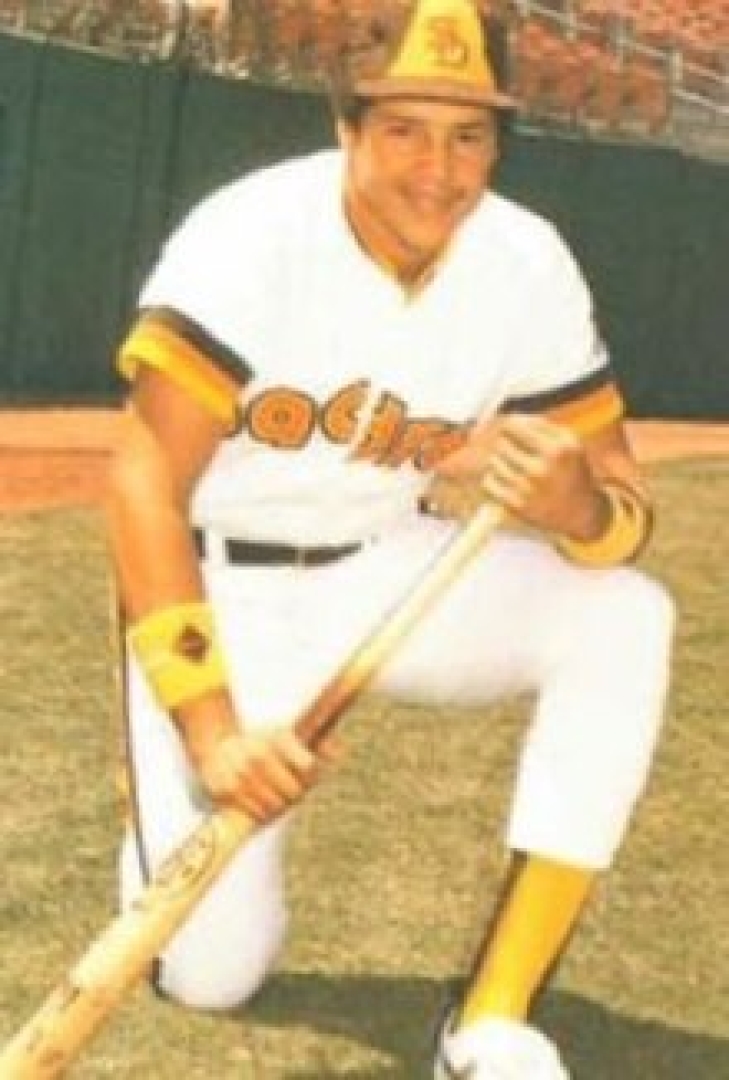 After appearing in 29 Games with the Chicago Cubs in 1983, Carmelo Martinez was traded to San Diego, who became their starting Leftfielder.
It can be claimed that Martinez's best year in baseball was his first in San Diego. Finishing sixth in Rookie of the Year voting, Martinez was a Gold Glove contender, leading all National League Leftfielders in Total Zone Runs and Range Factor per Game. Batting .250 with 122 Hits, Martinez helped San Diego reach the World Series, and it looked like they might have had a star on the rise.
Martinez never built on that rookie year, though his sophomore year did see him have career-highs in Hits (130), Home Runs (21), and RBIs (72). Injuries piled up early in his career, and Martinez departed after the 1989 Season to Philadelphia as a Free Agent.
As a Padre, Martinez compiled 577 Hits with 82 Home Runs.