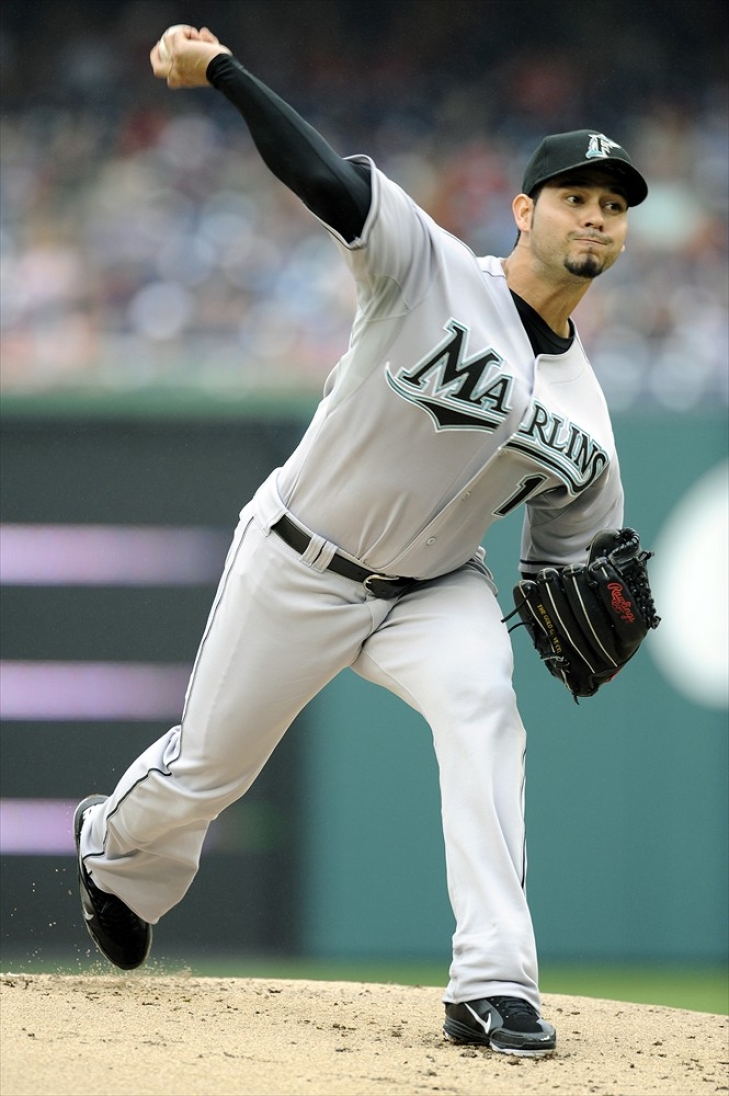 Anibal Sanchez was in the Red Sox organization when he was traded to Miami as part of the deal that sent Josh Beckett and Mike Lowell to Beantown. Sanchez debuted in the Majors the following year, going 10-3, threw a no-hitter and had a 2.83 ERA. It was good enough for ninth place in Rookie of the Year voting.
Sanchez was injured through much of 2007 and 2008, and when he did pitch, it was nothing like his rookie year. He was again injured through half of 2009, but his numbers were better than they had been, and it looked like a comeback to his rookie year was coming. Sanchez bounced back in 2010, with a 13-12 year and a 3.55 ERA, and he cracked 150 Strikeouts (157) for the first time. He had a losing record in 2011 (8-9), but he had better overall numbers, with 202 Strikeouts (6th), 9.260 SO/9 (3rd), and was eighth in bWAR (3.7).
The Marlins were not a good baseball team while Sanchez was there, and he was traded away during his contract season (2012). He would win an ERA Title in 2013 and a World Series Ring in 2019 with Washington with the Tigers.
Sanchez had a record of 44-45 with 676 Strikeouts with the Marlins.