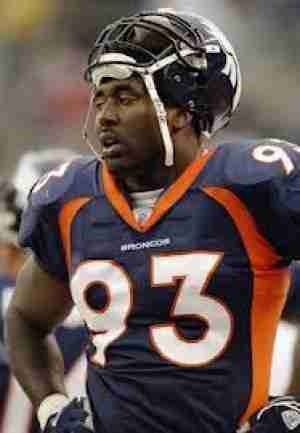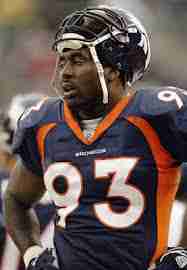 Trevor Pryce was a two tie Super Bowl Champion with the Denver Broncos and went to four consecutive Pro Bowls. Pryce recorded good career numbers tallying 91 Quarterback Sacks and 439 Tackles and was named to the Bronco's 50th Anniversary team in 2009. Pryce was a good player, though he will probably fall short for Hall of Fame consideration.
The Bullet Points:
Country of Origin:
Brooklyn, New York, U.S.A.
Eligible In
2016
Position:
Defensive Tackle/Defensive End
Played for:
Denver Broncos
Baltimore Ravens
New York Jets
College:
Clemson
Drafted:
1st Round, 27th Overall in 1997
Major Accolades and Awards:
Pro Bowl Selections (4) (1999, 2000, 2001 & 2002)
First Team All Pro Selection (1) (1999)
Second Team All Pro Selection (2) (2000 & 2001)
Super Bowl Rings (2) (Denver Broncos, Super Bowl XXXII & XXXIII)
Other Points of Note:
Top Ten Finishes: Sacks (3) (1999, 2000 & 2006)
Notable All Time Rankings:
40. Sacks: 91.0
Years Nominated for the Hall of Fame:
None
Should they be in the Hall of Fame?
I totally agree with this induction. - 100%
I am fine with this induction. - 0%
I do not agree with this induction, but it does not bother me. - 0%