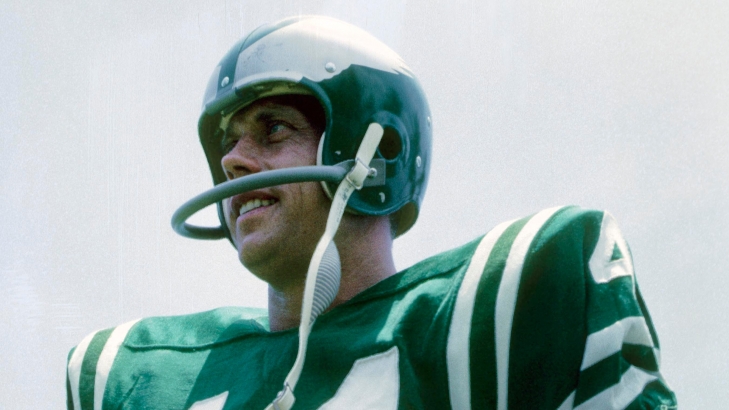 It was announced yesterday that former Philadelphia Eagles great, Pete Retzlaff, passed away at the age of 88.
Retzlaff was drafted in the 22nd Round by the Detroit Lions in 1953, but the product of South Dakota State did not make the team. After serving in the army for two years, he again tried out in the NFL, making the Eagles roster in 1956.
While he was not a receiver in college, he became one with the Eagles. In 1958, he was named to the Pro Bowl in a year where he led the NFL in Receptions (56). Two years later, he went to his second Pro Bowl, and he helped the Eagles win the NFL Championship. Retzlaff remained a high-end receiver, and from 1963 to 1965, he again was Pro Bowl bound. In that last Pro Bowl year, he was a First Team All-Pro and was named the Bert Bell Award winner. Retzlaff retired after 1966 with 7,412 career Receiving Yards with 47 Touchdowns.
Retlzlaff would later be the Eagles Vice President and General Manager, and for a time he was a television analyst. His number 44 would later be retired by the Eagles. In our latest ranking of those to consider for the Pro Football Hall of Fame, he was ranked #98.
We here at Notinhalloffame.com would like to extend our condolences to the friends and family of Pete Retzlaff.