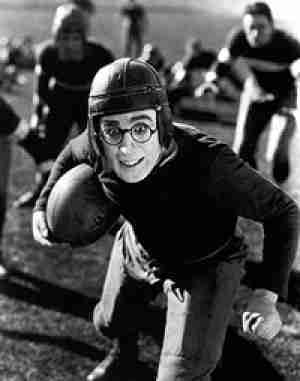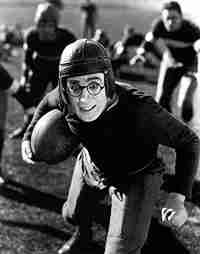 We are going way back for this one. In the 1925 silent movie, The Freshman, we have a "Rudyesque" story where nebbish Harold Lamb joins the College Football team in hope of landing the girl. We guess that College Football was not that competitive back then as not only did he make the team (initially as a tackling dummy) but would lead them to a victory.
The Bullet Points:
Movie Appeared:
The Freshman (1925)
Actor:
Harold Lloyd
Role Portrayed:
College Football Player for Tate University
Why You Should Vote For Him:
He won the game and got the girl. Doesn't that happen in most sports movies?
Why You Should Not Vote For Him:
It's a bit cheesy, even for a silent movie.