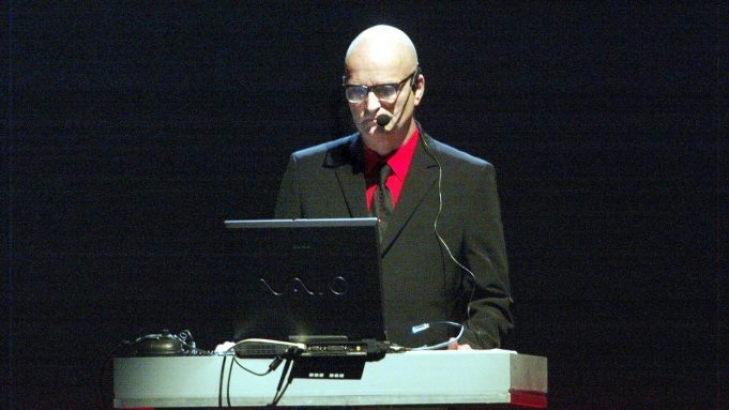 One of the most important pioneers of music has passed away from cancer in Florian Schneider, the co-founder of the German group, Kraftwerk. He was 73 Years old.
Schneider co-founded Kraftwerk with Ralf Hutter in 1970, and he stayed with the group until 2008. The German quartet are credited with pushing the boundaries of electronic music, which set sonic blueprints for many genres that followed.
When people heard Kraftwerk for the first time in the 1970s, it was unlike anything they had hear before. The music was cold and robotic, but it pulled you in a trance-like state. Countless musicians cite Kraftwerk as an influence, and with the exception of James Brown, their music is the most sampled of all-time.
Kraftwerk has been nominated multiple times for the Rock and Roll Hall of Fame, and they are currently #1 on our latest Notinhalloffame.com list of those to consider for the Rock and Roll Hall of Fame.
We here at Notinhalloffame.com would like to extend our condolences to the friends, fans and family of Florian Schneider.
Now, let's all take a trip down the Autobahn one more time.