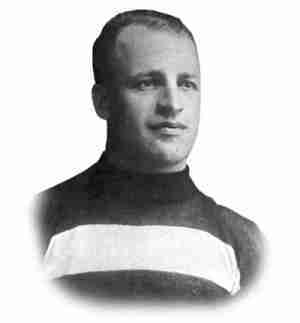 Had there been a Lady Byng Trophy in
Eddie Gerard
's day, there is a solid chance he would have won a boatload of them.
Gerard
was not just a gentlemanly player, but a certifiable star on the blue line. Initially Gerard started his career as a forward, but once he converted to defense he was came into his own and propelled the
Ottawa Senators
to three Stanley Cups, and ironically one as a member of the
Toronto St. Pats
, when he was allowed to substitute for injured players in 1922. Can you imagine that happening today?