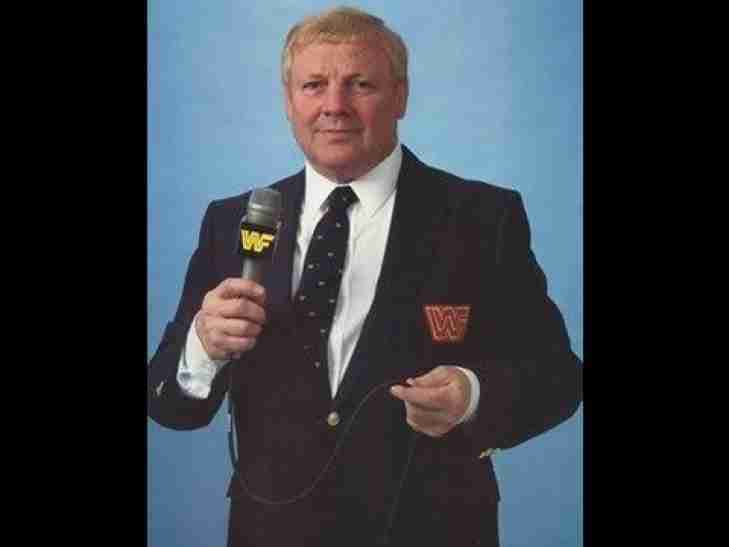 While we wish that this would get more publicity from the WWE, we love how they instituted the "Legacy Wing", which honors major wrestling names from the past who did not necessarily participate in the WWE.
In the midst of the WWE Hall of Fame ceremony that took place last nights, other names have been added to the Legacy Wing in the Class of 2018, all of which will be removed from our Notinhalloffame.com WWE List, which will be updated next month.
The new members of the WWE Hall of Fame are:
El Santo who is arguably the most known and important Mexican wrestler of all-time.
Stan Stasiak, who was a former WWWF Heavyweight Champion who bridged the title between Pedro Morales and Bruno Sammartino's second reign.
Lord Alfred Hayes, an accomplished wrestler in his own right but was known prior to his WWF run as a manager in the AWA. In the WWF, he was a commentator and announcer.
Jim Londos, a former NWA Heavyweight Champion and major draw in the 1930's and 1940's.
Sputinik Monroe, a mainstay in Memphis who helped bridge racial divides in the city.
Dara Singh, an important figure in Indian wrestling history who would become a megastar in film and television as well as later becoming a politician in his native country.
Boris Malenko, a famed territorial wrestler who would later become one of the top trainers. He is the father of Dean Malenko.
Cora Combs, a female wrestler from the 1940's and 1950's.
Hiro Matsuda, a Japanese wrestler who performed throughout the territories and would later be known as one of the top trainers. His students included Hulk Hogan and Lex Luger.
We here at Notinhalloffame.com are thrilled that this process is continuing and are hopeful that one day we will see a physical presence honoring these great past performers.