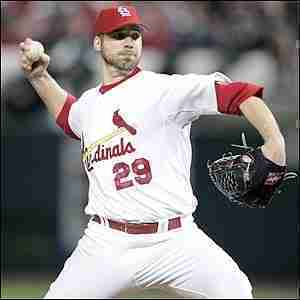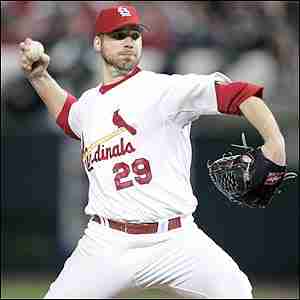 Once Chris Carpenter oiled his trade with the St. Louis Cardinals, he became a bonafide ace. Carpenter captured the National League Cy Young Award in 2005 and was the runner up and second runner up for the Award in 2009 and 2006 respectively. The three time All Star was often decimated by injuries, which took away a large chunk of his career and forced him to an early retirement. With a career bWAR of 35.5 and realistically only three really good seasons, it is hard to make a strong case for Cooperstown.
The Bullet Points:
Country of Origin:
U.S.A. (Exeter, New Hampshire)
Eligible In:
The 2018 Vote
Position:
Pitcher
Played For:
Toronto Blue Jays
St. Louis Cardinals
Major Accolades and Awards:
Cy Young Award (1) (NL) (2005)
3 Time All Star (2005, 2006 & 2010)
Lowest Earned Run Average (1) (NL) (2009)
Lowest WHIP (1) (NL) (2006)
Most Innings Pitched (1) (NL) (2011)
Most Complete Games (1) (NL) (2005)
Most Shutouts (1) (NL) (2006)
World Series Rings (2) (St. Louis Cardinals 2006 & 2011)
Other Points of Note:
Top Ten MVP Finishes:
(NL: 2005, 8th)
Top Ten Cy Young Finishes: (Won the NL Cy Young in 2005)
(NL: 2006, 3rd) & (NL: 2011, 2nd)
5 Top Ten Finishes (Earned Run Average)
5 Top Ten Finishes (Wins)
4 Top Finishes (WHIP)
4 Top Ten Finishes (Innings Pitched)
2 Top Ten Finishes (Strikeouts)
6 Top Ten Finishes (Complete Games)
3 Top Ten Finishes (WAR for Pitchers)
Notable All Time Rankings:
None
Should Chris Carpenter be in the Hall of Fame?
Definitely put him in! - 16.7%
Maybe, but others deserve it first. - 58.3%
Probably not, but it wouldn't be the end of the world. - 8.3%