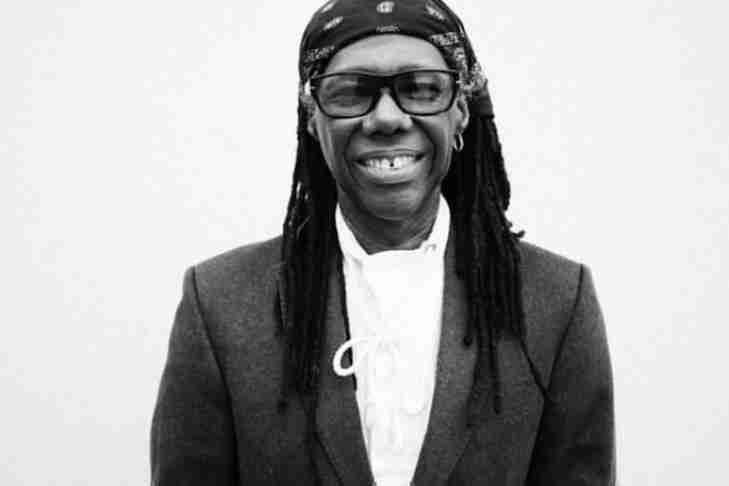 We have been waiting a long time to hear a comment from this man.
In a recent interview in Japan, Rodgers had this to say:
"I honestly, honestly don't get weird about it. I can't figure out what the criterion is. It's actually sort of funny.
If it's not based on statistics then it's just an opinion poll deciding this person's cooler than that person. But if a hall of fame is something that says this person had 20 gold records or influenced this amount of people, I've sold more records than almost anyone in there. I've written more hit records than almost everybody in the Hall of Fame. Come on, guys!
Most people don't know I wrote We are Family, or I'm Coming Out – they don't know that. They just go oh, it's Sister Sledge, or oh it's Diana Ross.
When David Bowie walked into my bedroom and played his version of Let's Dance, it didn't sound anything like the one everybody knows and loves. It was sort of like a folk song. Most of the things I have done, nobody knows that I did them."
It is interesting that Rodgers did not speak so much of the band's accomplishments but rather that of his own. As many of you know,

Chic

has been nominated for a tenth time, but is their any real reason to think that this will be their breakthrough year?
Rodgers did do everything he said, and most recently collaborated with Daft Punk in "Get Lucky", an international smash.
Rodgers has been a successful performer, songwriter and producer and would be a candidate for the Rock and Roll Hall of Fame Award for Musical Excellence (which was won last year by Ringo Starr) which could go to Rodgers, or a performer like

Todd Rundgren

and/or

Brian Eno

, who fits into the same category as Rodgers.
At least if they did that, we would probably be spared the annual refusal of the Hall to induct Chic, which lets be honest, is mostly nominated because of Nile Rodgers.