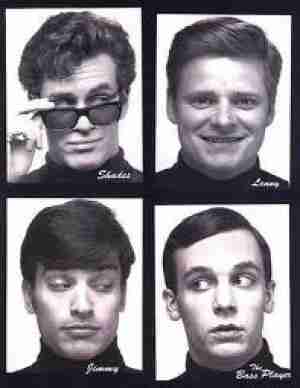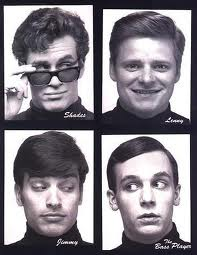 One of the strongest entries on the ballot has to come from the Tom Hanks 1996 film, That Thing You Do. The movie is the story of an early 1960's one hit wonder, (called the Wonders appropriately) and their rise and fall. It was a very good film that was fun and gave us a catchy song that sounds perfect for the era it represented. We would be surprised if this did not enter the Fictitious Rock and Roll Hall of Fame in a quick fashion.
The Bullet Points:
Movie Appeared:
That Thing You Do (1996)
Actors:
Tom Everett Scott (Guy "Shades" Patterson, Drums)
Johnathon Schaech (James "Jimmy" Mattingly II, Guitar and Lead Vocals)
Steve Zahn (Leonard "Lenny" Haise, Guitar and Backing Vocals)
Ethan Embry (T.B. Player, Bass and Backing Vocals)
Larry Antonino (Scott "Wolfman" Pell, Guitar)
Songs you might remember:
That Thing You Do
Why you

should

vote for them:
They meet every conceivable qualification you should be able to think of.
Why you

should not

vote for them:
Does being even a fictitious "one hit wonder" work against them?
{youtube}
wPMLG8mnCRM{/youtube}