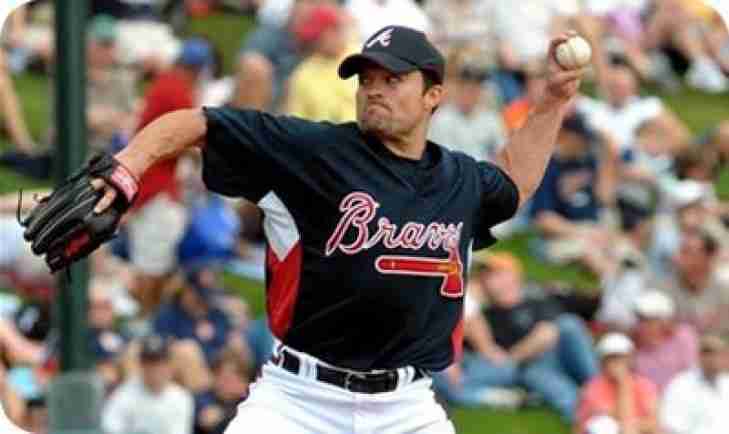 Last year, we did our first ever debate on Notinhalloffame.com where we tackled the Hall of Fame merit of twenty-four men who are on the Hall of Fame ballot, in what was in our opinion the most loaded ballot in our lifetime.
Since it was so much fun last time, we thought we would do it again!
One thing that has not changed is the number. We will again debate twenty-four men who are on the ballot.
What has changed are the ones debating. Last year I had the pleasure of having DDT, the curator of DDT's Pop Flies blog and D.K. of the Phillies Archivist blog. This year, Spheniscus, who has participated in past Rock and Roll discussions, will be joining me.
Chairman
: I wasn't planning to put Mike Hampton on this list as this is the man who when you say his name is known for signing a large contract he couldn't live up to in Denver. I can still remember an article where he was supposed the Rockies "Coors Field antidote"!
That didn't happen, but he did 7 Home Runs that year and won his second Silver Slugger award (of four). Small consolation for that 5 plus ERA he had that year.
Is this a complete waste of time?
Spheniscus:
This is a complete waste of time. On the plus side, he is the only pitcher to win a Gold Glove and a Silver Slugger award the same year. He also was MVP of the 2000 NLCS. And… uh he really liked the school systems in suburban Denver?

His career ERA is over 4, he allowed 1.4 runners per inning, and averaged 5.5 strikeouts a game. Using the JAWS metric, he is the 301st greatest pitcher in baseball history (although it should be noted that #300 is HOF Jesse Haines, who may be the worst player in the Hall). His comparables are Aaron Sele, Bruce Hurst, Tim Belcher, Joe Nuxhall, and Bronson Arroyo. And as much as I enjoyed rooting for three of those five guys when they were in Boston none of those guys are close to being Hall of Famers. And unfortunately neither is he.
Chairman:
Apparently it was the Canadian school system that turned off the wife of former Toronto Raptor, Antonio Davis, who balked because her kids would be taught metric.
Going back to Hampton, I didn't realize he was 301st in JAWS, which no matter what you think of that metric, you have to agree that this paints as big a "no" as anything else ever could.
Spheniscus, you got me thinking of another collaborative article in the future. Drafting 24 people of each major Hall of Fame who should be kicked out?

Spheniscus: Metric? Ewwww. Next thing you know, your kids will be putting unnecessary "u"s in everything and apologizing for doing so.

And I would definitely be up for a Hall of Fame Survivor Series. Just so long as we can get rid of non-players as well. No Hall does worse with non-players than the Baseball Hall. Bowie Kuhn? Tom Yawkey? Charles Comiskey? Get them out. Ooh, can we choose their replacements too? It would be awesome to throw out Kuhn and put in Marvin Miller or throw out Yawkey and put in Buck O'Neill.
Chairman:
I never apologize for that "u"! And metric rocks! Clemens threw 160 kph up here!
Of course, non-players count! Comiskey would be the first on my list!
Oh…Hampton is a no, and he finishes with no votes. Borrowing from Dean Wormer…ZERO POINT ZERO.
Spheniscus:
Sure he through 160 up there, but it was in 34 degree weather in the height of summer. Just not as impressive as when he was throwing 100 in 93 degree weather in Boston.

And we agree, none of the writers will cast a vote for Hampton.