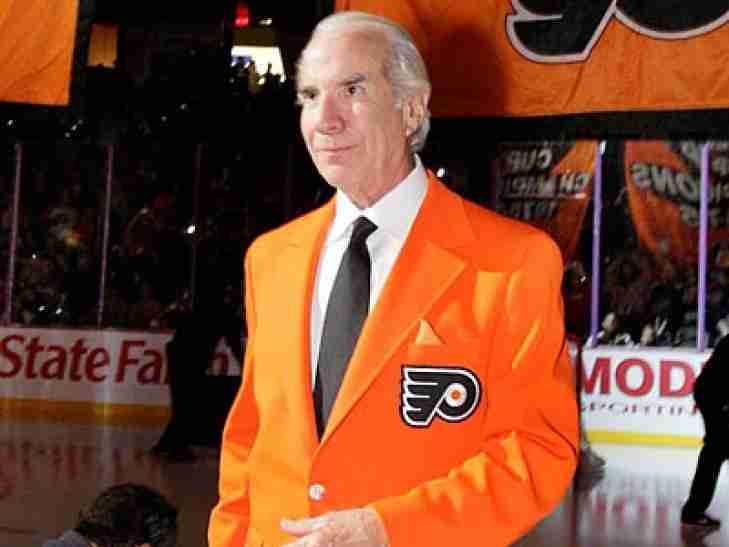 While the Philadelphia Flyers had some good news by clinching the final slot in the Eastern Conference they organization suffered some very bad news as the team's founder, Ed Snider, passed away at the age of 83.
Snider brought the game to Philadelphia in 1967 during the National Hockey League's expansion from 6 teams to 12. The Flyers were an instant hit (as Snider knew it would be) and they hold the distinction of being the first expansion team to win the Stanley Cup.
Snider would later own the Philadelphia 76ers and would enter the Hockey Hall of Fame in 1988.
We here at Notinhalloffame.com would like to extend our condolences to the friends and family of Ed Snider at this time.