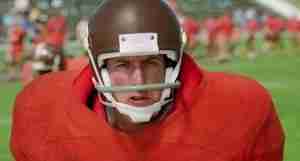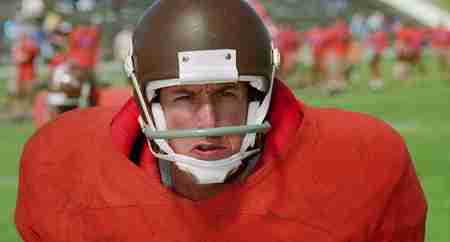 The critics hated it (as they did with most Adam Sandler movies), but the Waterboy was a major hit, and had people talking "Cajun" style when exiting the movie theatre. Here is what we do know; Bobby Boucher was presented as one of the hardest hitting Linebackers in Football history and a player who completely changed the fortunes of the fictitious South Central Louisiana State Mud Dogs, and helped them win the equally made up Bourbon Bowl. Consider that Boucher was so dominant on defence that SCLSU's opponent went on a defence only strategy. This may be a very unrealistic Football movie but it was entertaining.
The Bullet Points:
Movie Appeared:
The Waterboy (1998)
Actor:
Adam Sandler
Position Portrayed:
Linebacker
Played for:
South Central Louisiana State Mud Dogs
Why you

should

vote for him:
"You can do it!"
Why you

should not

vote for him:
If the vote is based on realism, Boucher should not have a shot.