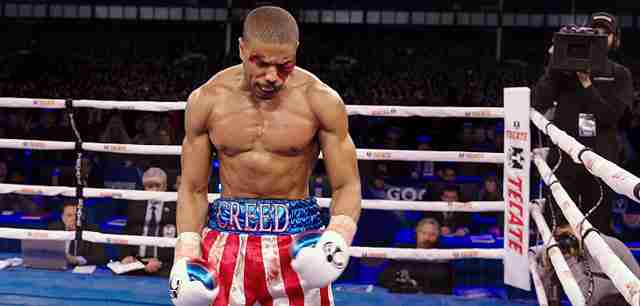 Is there anyone with a better pedigree?
The illegitimate son of former Heavyweight Champion, Apollo Creed, Adonis Creed (also Adonis "Donnie" Johnson) would be adopted by Apollo's widow and would learn his true birthright. When you find out that you are the son of a legend, it makes you want to see what you can do in that field doesn't it?
After compiling an undefeated (though unimpressive) string of wins fighting in Tijuana he seeks out Rocky Balboa who after much persistence agrees to train the younger Creed. Echoing the original Rocky, Creed receives a title shot against an undefeated champion (though this time a Light Heavyweight) and goes the distance, losing a split decision.
While it does repeat the story of the original Rocky, it is an excellent film and Michael B. Jordan is great in it.
The Bullet Points: Movie Appeared:
Creed (2015)
Actor:
Michael B. Jordan
Why you should vote for him:
This is Apollo's kid and Rocky's protégé! Enough said!
Why you should not vote for him:
The legacy of Adonis Creed hasn't been written yet.