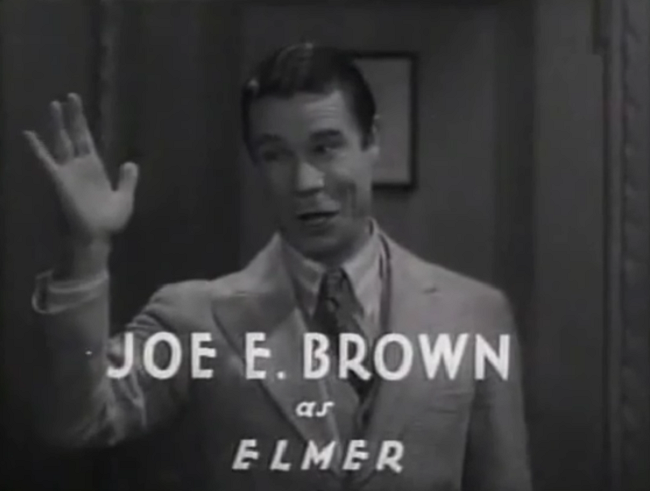 Comedian, Joe E. Brown gives us a great morality tale about a cocky young Chicago Cubs star that needs to be taught a lesson in humility off the field so that he could become a team player on it. This is the most known of Brown's three Baseball flicks, so we thought it best to use this one as the nominee. You can tell us if it is in fact the best one.
The Bullet Points:
Movie Appeared:
Elmer, the Great (1933)
Actor:
Joe E. Brown
Role Portrayed:
Chicago Cubs star
Why You Should Vote For Him:
Baseball was magical in those days, and a way we learned lessons. Why not this?
Why You Should Not Vote For Him:
When you think of 1930's Hollywood stars, you don't think of Joe E. Brown.