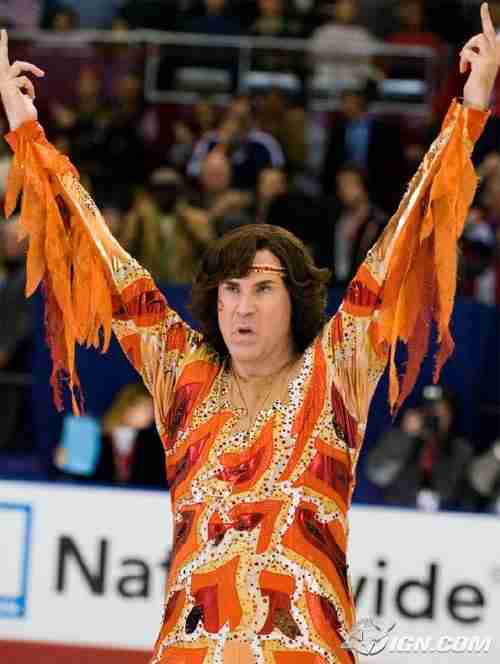 Chazz Michael Michaels may have been a male figure skater, but the sex addict sure loved his women. Will Farrell (Michaels) made many laugh out loud with his performance of a down on his luck figure skater forced to find a male partner (his old rival) to return to the Olympics in pairs figure skating. Considering the premise, the film could have easily fallen flat on its face, but Ferrell was brilliant in his role, and it is almost inconceivable to imagine anyone else executing the "Iron Lotus".
The Bullet Points:
Movie Appeared:
Blades of Glory (2007)
Actor:
Will Farrell
Played for:
U.S.A.
Why you

should

vote for him:
The Iron Lotus was all because of him, wouldn't you say?
Why you

should not

vote for him:
Figure Skating is not exactly a sport that many visitors of this site probably like.
{youtube}
iXZlr1wlaaQ
{/youtube}
{youtube}
nekzfohNwuY
{/youtube}