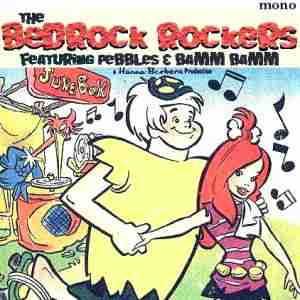 Utilizing the common TV plot device that ages children without explanation, the children of the Flintstones and Rubbles were now troublemaking teenagers who had their own Bubblegum Pop group, with their three friends (Moonrock, Penny and Wiggy). They were a little late to cash in on that genre of Pop, but their animated show did a little better than most.
The Bullet Points:
TV Show Appeared:
The Pebbles and Bamm-Bamm Show (1971-72)
Actors:
Sally Struthers (Pebbles)
Jay North (Bamm-Bamm)
Songs you might remember:
Yabba Dabba Doozie
Why you

should

vote for them:
Only if you are a Flintstones fan.
Why you

should not

vote for them:
There are better Bubblegum representatives than this.
{youtube}
UeqQpzwkwO8
{/youtube}