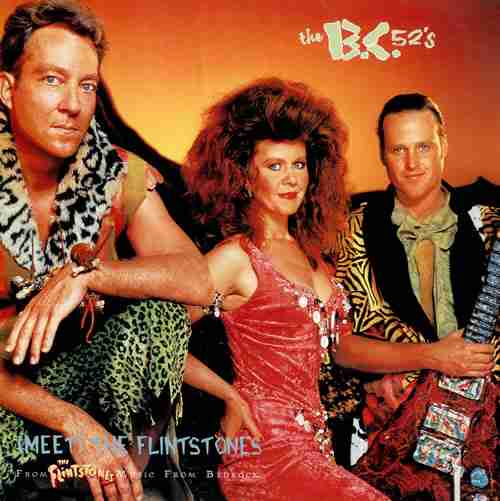 Basically playing a "stone age" version of themselves, The B-52's gave us a new version of the classic Flintstones theme song and performed at a club in the film. This movie was a major hit, but was an artistic disaster, and speaking for ourselves, we would rather remember them for Rock Lobster and not for Bedrock Lobster. Sorry for that terrible pun.
The Bullet Points:
Movie Appeared:
The Flintstones (1994)
Actors:
The B-52's
Songs you might remember:
The Flintstones Theme
The Bedrock Twitch
Why you

should

vote for them:
Only if you are a fan of this film, or the B-52's in general.
Why you

should not

vote for them:
This film is a disaster.
{youtube}
cBco_DApZVY
{/youtube}