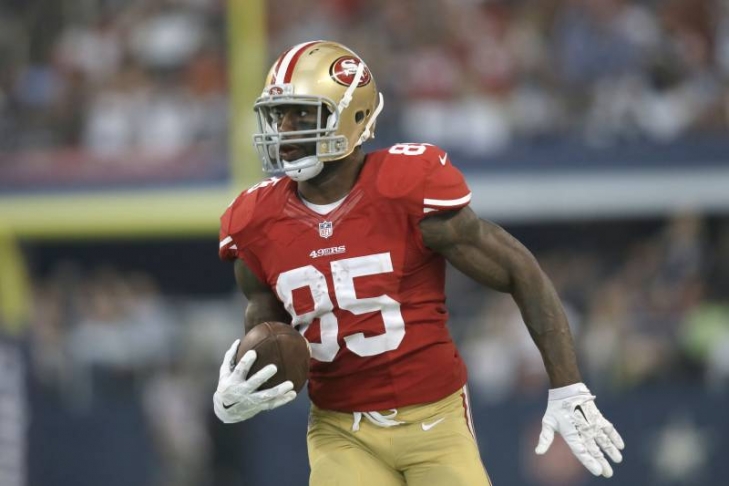 The Super Bowl has come and gone, and in a pre-game skit during the big game, Vernon Davis appeared with James Harrison and Rob Gronkowski in the "land of retirement." Davis acknowledged his presence there by saying, "That's right, I'm retired."
Davis' pro career began when he was drafted 6thoverall in 2006 by the San Francisco 49ers. It was in the Bay Area, where Davis would spend the first ten seasons of his career, and have his greatest individual success. In 2009 and 2013, Davis was named to the Pro Bowl, and he would lead the NFL in Receiving Touchdowns with 13. He had the same amount in 2013, but that was not enough to lead the league, though he was a Second Team All-Pro that year.
In 2015, he was traded during the season to the Denver Broncos. He didn't stay there long, but he was with them during their run to a victory in Super Bowl 50. Davis then signed with the Washington Redskins where he played his final four seasons.
The retirement did not catch anyone by surprise. The Tight End only played in four games and only had 123 Yards. A concussion took him out in that fourth week. The Redskins were not planning to resign him, and he was essentially an unrestricted free agent.
Davis retires with 7,562 Receiving Yards and 63 Touchdowns, an excellent number for a Tight End. He is eligible for the Pro Football Hall of Fame in 2025. He is unlikely to enter Canton, but we will definitely consider placing him on our Notinhalloffame.com list of 300 to consider for the Pro Football Hall of Fame that year.
We here at Notinhalloffame.com would like to thank Davis for the on field memories and we wish him the best in his post-playing career.