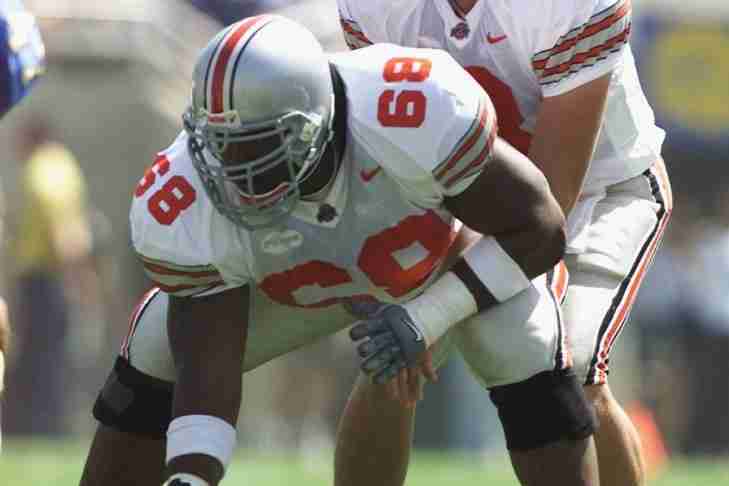 "The" Ohio State University Athletic Hall of Fame has announced today that there will be new eight new members of their institution:

LeCharles Bentley (Football). Bentley was a two time NFL Pro Bowl Selection who played for the Buckeyes from 1998 to 2001. He was a two time First Team All-Big Ten Selection and a First Team All-American in 2001. He would win the Dave Rimington Trophy that year as the Nation's top Center.

Tom Byers (Men's Track & Field). Byers was a three time All American in the 1,000m run from 1972 to 1974.

Mike Conley (Basketball). Along with Greg Oden, Conley took Ohio State to the National Championship Finals in 2007 and was the MVP of the Big 10 Tournament. He was First Team All-Big Ten that year as well.

Chelsea Davis (Women's Diving). Davis was the National Champion in 2008.

Pete Hanson (Men's Volleyball). Still the coach of the men's team, Hanson has an overall winning percentage of .669. He took the Buckeyes to three National Championships including the last two years.

Bryce Keough (Men's Wrestling). The captain of the 1951 Wrestling Team that won the Big 10 Title.

Christina Manning (Women's Track & Field). Manning was a two time National Champion.

Nancy Pearson (Women's Swimming). Pearson was an All-American in her sport and was named the 2012 Big 10 Female Athlete of the Year.

The class of 2017 will be inducted on October 6 and will be introduced to the public at halftime of the Buckeyes home football game against Maryland.

We here at Notinhalloffame.com would like to congratulate the Ohio State Athletic Hall of Fame Class of 2017.