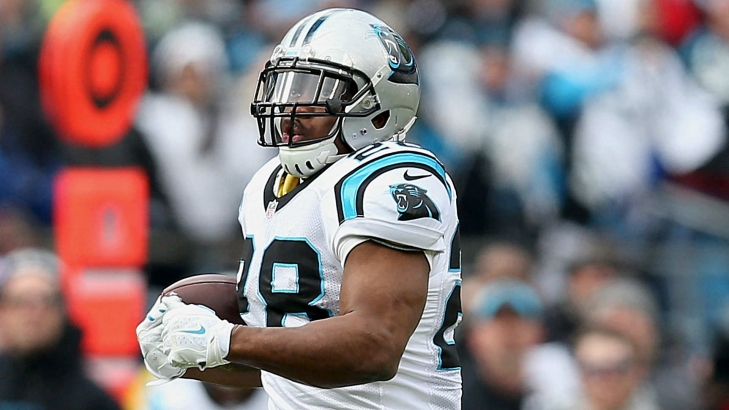 We have another retirement to look at as Jonathan Stewart has just announced his departure from playing professional football. He signed a one-day contract with the Carolina Panthers allowing him to sign with the team that drafted him.
Stewart was drafted by Carolina 13thoverall in 2008 out of Oregon and he had a good rookie season with 836 Yards with 10 Touchdowns. He matched his TD total in 2009 and would have a career high 1,113 Yards in 2010. While Stewart was often sharing the load, he was consistent for the Panthers and over his ten seasons there he would accumulate 7,318 Rushing Yards with another 1,295 Yards coming by way of the air. Stewart was named to the Pro Bowl in 2015. He finished his career playing for the New York Giants last season.
We here at Notinhalloffame.com would like to wish Jonathan Stewart the best in post-playing career.