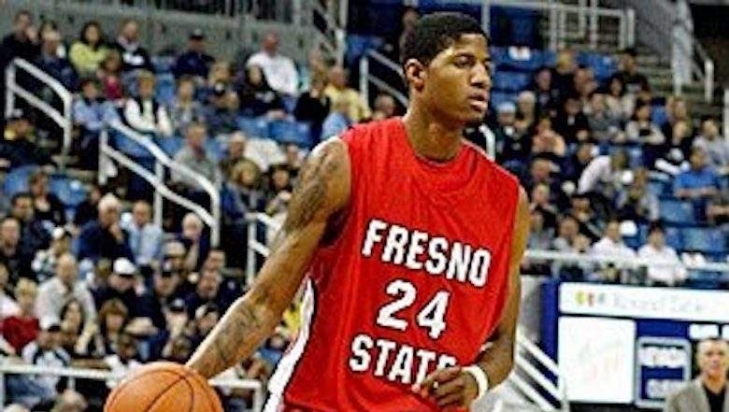 Regular visitors of Notinhalloffame.com know that we are slowly working on the top 50 of every major team in the NHL, NBA, NFL and MLB. Once that is done, we intend to look at how each team honor their past players and executive. We also plan to later extend that to the major universities of the NCAA. As such, it is news to us that Fresno State has announced that it will be retiring the number 24 of Paul George during their opening home game against Winthrop on November 10.
In the 63 Games he played for the Bulldogs, George would accumulate an average of 15.5 Points, 6.7 Rebounds and 2.4 Assists. He is to date a six-time All-Star in the NBA and is currently with the Los Angeles Clippers.
This makes George the second former Fresno State player to have his number retired. In 2014, former player and head coach, Jerry Tarkanian would earn this honor.
We here at Notinhalloffame.com would like to congratulate Paul George for earning this honor.