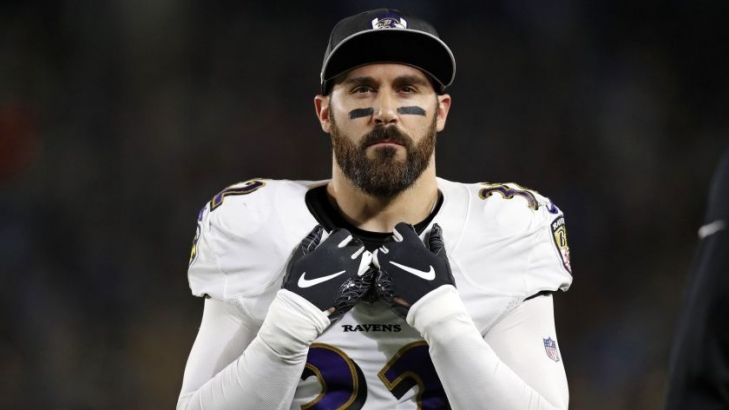 Another significant retirement has taken place in the world of pro football as Los Angeles Rams Safety, Eric Weddle has announced his retirement.
A two-time Mountain West Conference Defensive Player of the Year at Utah, Weddle was drafted in the second round in 2007 by the San Diego Chargers. Weddle took over as the starting Free Safety in his sophomore season, and he would play for the Chargers for nine seasons, with three of them earning him a trip to the Pro Bowl. He would also be named a First Team All-Pro twice (2011 & 2014), and would lead the NFL in Interceptions with seven in 2011.
He would then join the Baltimore Ravens for three seasons, and he was a Pro Bowl Selection in all of them, bringing his overall total to six. He joined the Rams last year, which is now his last.
In our 2019 pre-season that ranked active players in terms of their playoff consideration, Weddle was ranked #30 overall and #3 among Defensive Backs.
Weddle will be eligible for the Pro Football Hall of Fame in 2025, and he will definitely receive a spot on our future Notinhalloffame.com listof those to consider for Canton.
We here at Notinhalloffame.com would like to thank Weddle for all of his on-field moments and we wish him the best in his post-playing career.