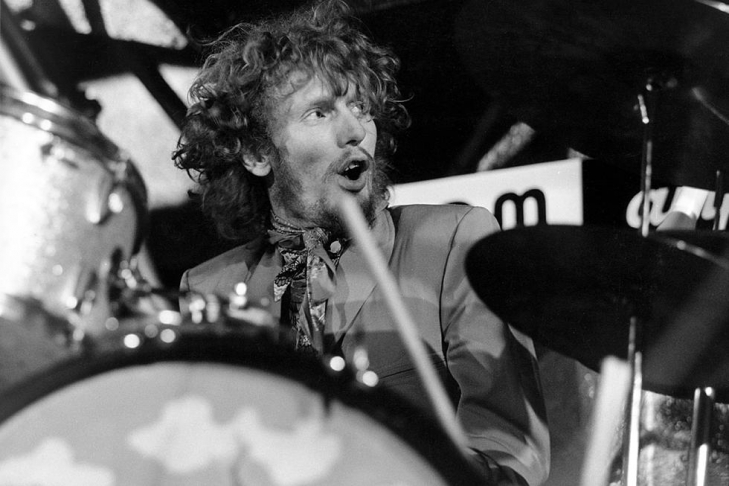 The world of Rock and Roll suffered a huge loss today as the legendary drummer, Ginger Baker, passed away at the age of 80. He had been battling heart issues for years.
Considered by many to be one of rock music's early star drummers, Baker was born in South London, and while much of his skills were self-taught, he did practice under British Jazz star, Phil Seamen. He would get his first taste of fame when he was a member of the Graham Bond Organisation, a British Jazz/R&B group. It was there where he would first collaborate with Jack Bruce, the bass player in the band.
Along with Bruce, Baker, and Eric Clapton formed Cream in 1966. The British group fused Blues Rock and the Psychedelic Rock scene and released four albums over the next two years. This would yield many hits such as "I Feel Free," "Strange Brew," "Sunshine of Your Love," "White Room," and "Crossroads," and Baker's drumming was the backbone of the groups raw sound. Cream became known as a must-see live act with Baker's solos often being the highlight.
Baker and Bruce often had an acrimonious relationship (Baker once allegedly tried to stab Bruce), and Cream would break up in 1969. Clapton and Baker joined Steve Winwood and Ric Grech to form Blind Faith, which released one album in 1969 that topped the charts in the U.S. and U.K. Baker would then helm his own band, Ginger Baker's Air Force, that was a rock fusion outfit.
Following that, Baker was pretty much off the radar. He moved to Africa in the early 70s, exploring music of that continent and worked with Fela Kuti. He would occasionally do session work and collaborated at times with Paul McCartney, Hawkwind, and Public Image Ltd and would have various bands here and there, no nothing that would ever come close to the success he had in the 60s. That didn't matter as Ginger Baker's legacy was long since secured.
Baker's primal skills and long solos laid the blueprint for many of the rock and metal drummers that followed him. Cream would be inducted into the Rock and Roll Hall of Fame in 1993 and would have a brief reunion in 2005.
We here at Notinhalloffame.com would like to extend our condolences to the fans, friends and family of Ginger Baker at this time.