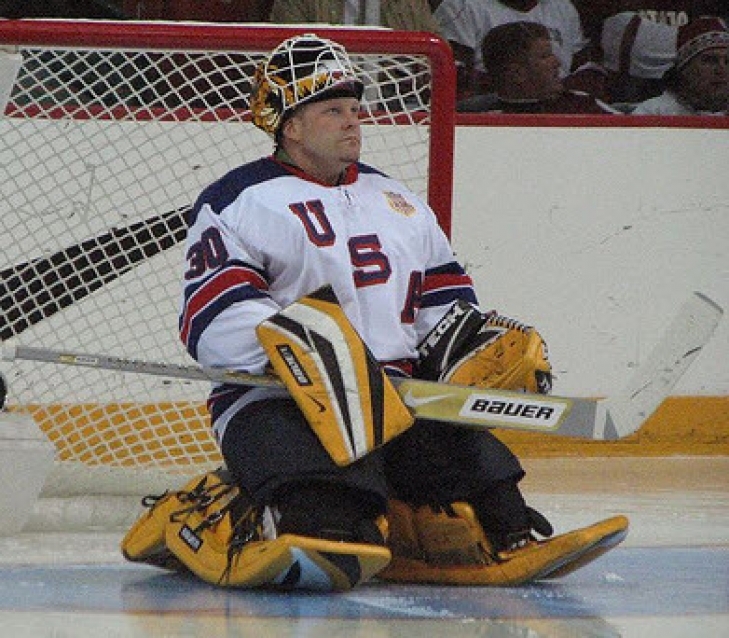 The United States Hockey Hall of Fame has announced the five-member class that will comprise their Class of 2019.
Gary Bettman: Bettman has been the commissioner of the National Hockey League since 1993 and since his tenure, the league expanded from 24 to 32 teams with significant increases in attendance and a six-time increase in overall revenue. The choice may be controversial as he was the instrumental figure in the pro players (including Americans) not appearing in the last Winter Olympics. It was also under Bettman's watch that an entire NHL season (2004-05) was lost. Incidentally, this follows Bettman's induction last year into the Hockey Hall of Fame.
Brian Gionta: A veteran of 1,026 NHL Games, Rochester, New York native, Brian Gionta played for the New Jersey Devils, Montreal Canadiens, Buffalo Sabres and Boston Bruins scoring 595 Points. Gionta would help the Devils win the Stanley Cup in 2003 and would play for Team U.S.A. in three World Hockey Championships and in 2006 at the Olympics. Rather than play professionally in 2018, he would play again for the Americans in the 2018 Olympics.
Neal Henderson: Henderson co-founded the Fort Dupont Ice Hockey Club, which is the oldest minority hockey club in North America. A fixture in advocating hockey in the Washington D.C. and Baltimore areas, he was a part of the NHL's "Hockey is for Everyone" campaign.
Tim Thomas: From Flint, Michigan, Tim Thomas was a late bloomer in the professional ranks as he did not reach the NHL until he was 28 in the 2002-03 season. The Goalie would become Boston's starter a few years later and in both the 2008-09 and 2010-11 season he was a First Team All-Star and Vezina Trophy winner. In that latter season, Thomas would backstop the Bruins to the Stanley Cup in 2011 where he would win the Conn Smythe Trophy.
On the International Level, Thomas (who was still playing college hockey at the University of Vermont) was a member of the 1996 Bronze Medal winning team and would play in five World Hockey Championships. He was also a member of the 2010 Silver Medal winning Olympic Team.
Krissy Wendell: Wendell was a star player at the University of Minnesota where she was the Patty Kazmaier Award as the nation's top female hockey player in 2005. Wendell represented the United States often winning Gold at the 2005 World Hockey Championship and Silver in 1999, 2000, 2001, 2004 & 2007. She also won Silver in the 2002 Olympics and Bronze in 2006.
The group will be honored on December 12 in Washington.
We here at Notinhalloffame.com would like to congratulate the newest members of the U.S. Hockey Hall of Fame.