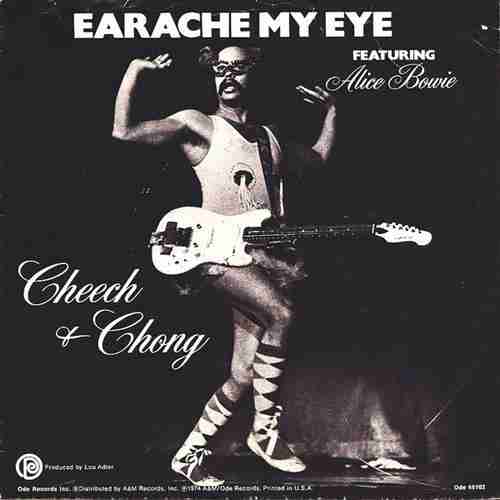 At the end of Cheech & Chong's first film, the stoned out duo performed and won a "Battle of the Bands" as "Alice Bowie", a name that was an obvious amalgamation of Alice Cooper and David Bowie; two of the biggest names in music at the time. The song was actually a minor hit years earlier for Cheech and Chong, and actually was a decent way to show Cheech's musical skills.
The Bullet Points:
Movie Appeared:
Up in Smoke (1978)
Actors:
Tommy Chong & Cheech Marin
Songs you might remember:
Earache My Eye
Why you

should

vote for them:
Comedians who can actually play music are rare.
Why you

should not

vote for them:
This was not much of a fictitious band.
{youtube}
ev_Ezgxk5og
{/youtube}