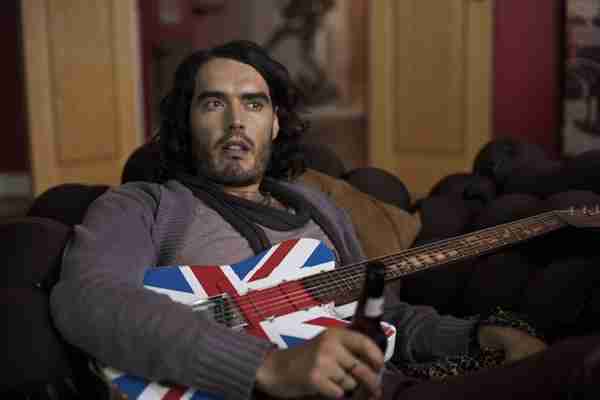 We did not see much of his music in Forgetting Sarah Marshall, but Russell Brand stole scene after scene as the eccentric Rock Star, Aldous Snow. In his own vehicle, "Get Him to the Greek", we see him after his disastrous single "African Child" turns him into a laughing stock of the music industry and a young record executive (Jonah Hill) comes up with the idea to resurrect his career by performing at the Greek Theatre in Los Angeles in a tenth anniversary show of his legendary concert there. Of course, you have to "Get Him to the Greek" which of course elicited hilarious results. We think we have a serious candidate here, though if we go by "African Child" we might foresee some difficulty.
The Bullet Points:
Movies Appeared:
Forgetting Sarah Marshall (2008)
Get Him to the Greek (2010)
Actor:
Russell Brand
Songs you might remember:
African Child
Why you

should

vote for him:
This is one of the funniest performances on the ballot.
Why you

should not

vote for him:
His signature song was horrific.