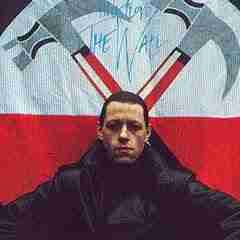 Before he became known for his charitable work with Live Aid, Bob Geldof was the lead singer of the Boomtown Rats, though Pink Floyd fans remember him best as "Pink", the self abusing delusional rocker in their film, The Wall. Although the film remains iconic, and the album it is based on is considered a masterpiece, we did not see that much of "Pink's" ability as a rock star, and as such this could be a candidate that might be overlooked.
The Bullet Points:
Movie Appeared:
Pink Floyd – The Wall (1982)
Actor:
Bob Geldof
Songs you might remember:
In the Flesh?
Why you

should

vote for him:
This is based on one of (arguably) the greatest albums of all time.
Why you

should not

vote for him:
This film could have been done a different way, without a Rock and Roll protagonist.
{youtube}
sHwlpScj7-A{/youtube}
Related items