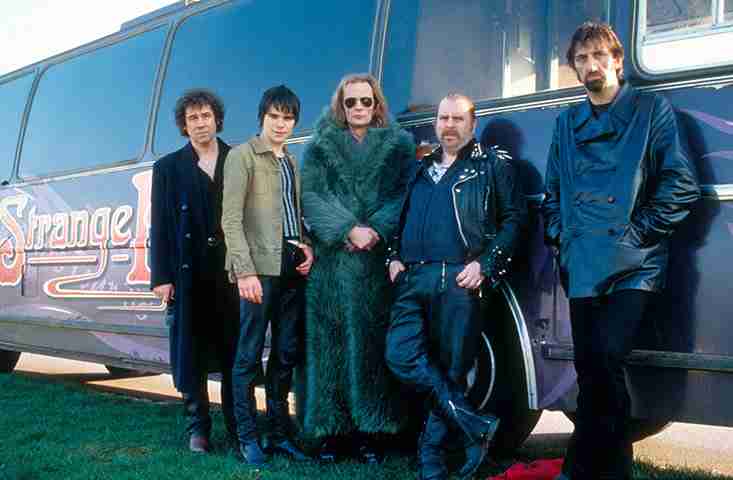 Strange Fruit was a 1970's British Rock band that disbanded following a lightning strike to the stage at the Wisbech Rock Festival of 1977. The lightning was a microcosm of their problems as their egos and pursuit of "fame, fortune and fornication" had already set them on their path of destruction.
Fast forward twenty years later and they are reuniting for a twentieth anniversary of the Festival. Prior to, they are on tour in Europe where egos and issues remain a problem, but with this great cast, we just sat back and enjoyed the ride. Depending on how strong our British following is, this is a solid candidate.
The Bullet Points:
Movie Appeared:
Still Crazy (1998)
Actors:
Bill Nighy (Ray Simms, Lead Singer)
Stephen Rea (Tony Costello, Keyboards)
Jimmy Nail (Les Wickes, Bass)
Timothy Spall (David "Deano" Baggot, Drums)
Bruce Robinson (Brian Lovell, Guitar)
Hans Matheson (Luke Shand, Guitar)
Songs you might remember:
The Flame Still Burns
Why you

should

vote for them:
This was a very good film that had great acting, good music and equal parts drama and comedy.
Why you

should not

vote for them:
It did not gain traction in North America, nor was its legacy that strong in England.
{youtube}
YvWC0FeuStg{/youtube}