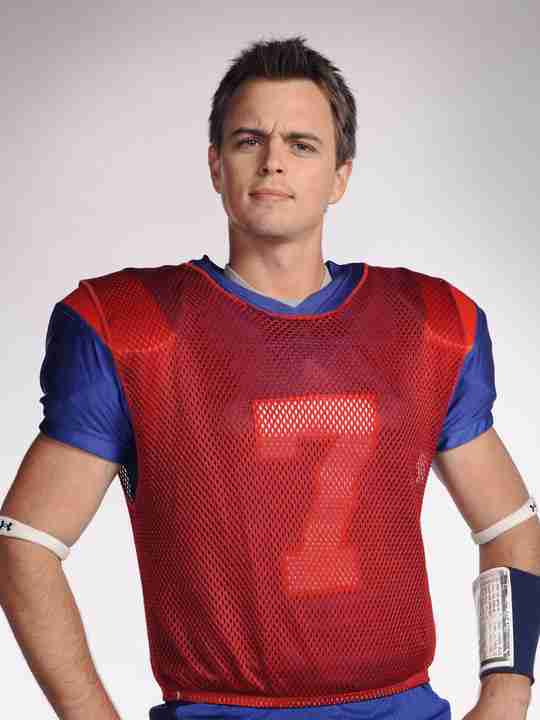 The slacker in us loved Alex Moran. There was something appealing about the Blue Mountain State Quarterback who was good enough to get his scholarship but was not thinking about the next level (the NFL) and was content to live the college jock dream of booze and babes. However, late in the show's run, he would go on to set college records and develops a bit of a work ethic; which we did admire, but our inner slacker could not help but think that sold out a bit. Now just what is the passing record at BMS worth?
The Bullet Points: TV Show Appeared:
Blue Mountain State (2010-2011)
Actor:
Darin Brooks
Position Portrayed:
Quarterback
Played for:
Blue Mountain State
Why you should vote for him:
Sex, Football and Alcohol. For many, that is the holy trinity.
Why you should not vote for him:
Blue Mountain State was not exactly a highly viewed program.