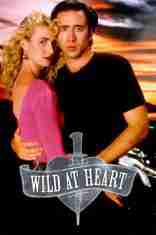 I remember being enamoured with him as Sailor Ripley, a kind of romantic southern outlaw with an Elvis Presley fixation, who played opposite Laura Dern: "Baby, you'd better get me back to that hotel. You got me hotter than Georgia asphalt" in the 1990 David Lynch-directed crime thriller, Wild at Heart. Nicolas Cage: "I've always been attracted to those passionate, almost unbridled romantic characters."
And a passionate, almost unbridled romantic character he certainly was, playing opposite Cher in the 1987 Norman Jewison-directed romantic comedy, Moonstruck. Ronny Cammareri: "Love don't make things nice. It ruins everything. It breaks your heart. It makes things a mess. We aren't here to make things perfect. The snowflakes are perfect. The stars are perfect. Not us. Not us! We are here to ruin ourselves and to break our hearts. And love the wrong people. And die. I mean, the storybooks are bullshit!" Oh, how I love that film. Dean Martin: "When the moon hits your eye like a big pizza pie, that's amore!"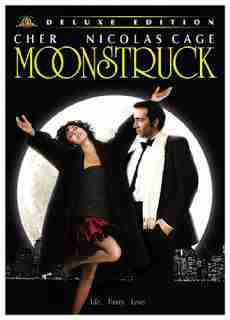 I also loved Cage as Ben Sanderson, a suicidal Hollywood screenwriter who moves to Nevada to drink himself to death. That was the passionate, almost unbridled romantic character he played opposite Elisabeth Shue in the 1995 Mike Figgis-directed drama, Leaving Las Vegas. Ben Sanderson: "Are you desirable? Are you irresistible? Maybe if you drank bourbon with me, it would help. Maybe if you kissed me and I could taste the sting in your mouth, it would help. If you drank bourbon with me naked. If you smelled of bourbon as you fucked me, it would help. It would increase my esteem for you. If you spread your legs and had bourbon dripping from your breasts and your vagina and said drink here... then I could fall in love with you. Because then I would have a purpose: to clean you up. And that would prove that I am worth something. I'd lick you clean, so you could go away and fuck someone else."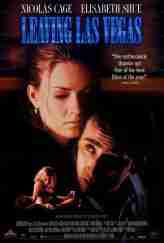 And then there was that time Nicolas Cage was spotted on the beach as a shirtless, hairy-chested Hollywood punk named Randy (looking a lot like Ross in Friends) in the 1983 Martha Coolidge-directed romantic comedy that capitalized on the hit song written by Frank and Moon Unit Zappa. "I'll stop the world and Melt With You!" Yes Nick is Randy, but sooooo Ross. I'm sure!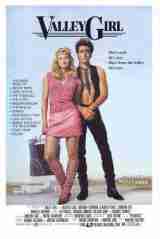 But I think the first time I truly became aware of just how much I loved Nicolas Cage was when I saw him play Peter Loew, an eccentric New York City literary agent who slowly goes insane after getting bit in the neck by Flashdance's Jennifer Beals in the 1989 black comedy film, Vampire's Kiss.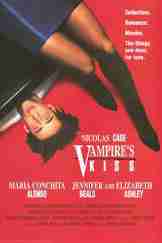 I'll never forget Cage running about the streets of Manhattan with that crazed look in his eyes, and white plastic dollar-store teeth shoved in his mouth, screaming: "I'm a vampire! I'm a vampire!" And oh, who could ever forget how he tortured Alva, the secretary who worked in his office? Peter Loew: "Misfiled?" Dr. Glaser, his shrink: "Yes, misfiled. Sometimes somebody puts a document in the wrong file, and then it's misfiled. It makes it much harder to find." Peter: "Who? Who? What do you mean? Who? How could somebody misfile something? What could be easier? It's all alphabetical. You just put it in the right file! According to alphabetical order! You know, A, B, C, D, E, F, G... H, I, J, K, L, M, N, O, P... Q, R, S, T, U, V, W, X, Y, Z!! Huh? That's all you have to do!!!" Glaser: "Very good. You know your alphabet." Peter: "I never misfiled anything! Not once!! Not one time!!! I wanna know, really! Who did it?!!" Glaser: "I cannot possibly tell you that." Peter: "You can't?" Glaser: "No, I can't." Peter: "Ha! And you call yourself a psychiatrist." A truly brilliant performance, directed by Robert Bierman, and to this day, hands down, the cult classic that remains my all-time favourite Nicolas Cage movie ever! Just watch…
Nicolas Cage in Vampire's Kiss...