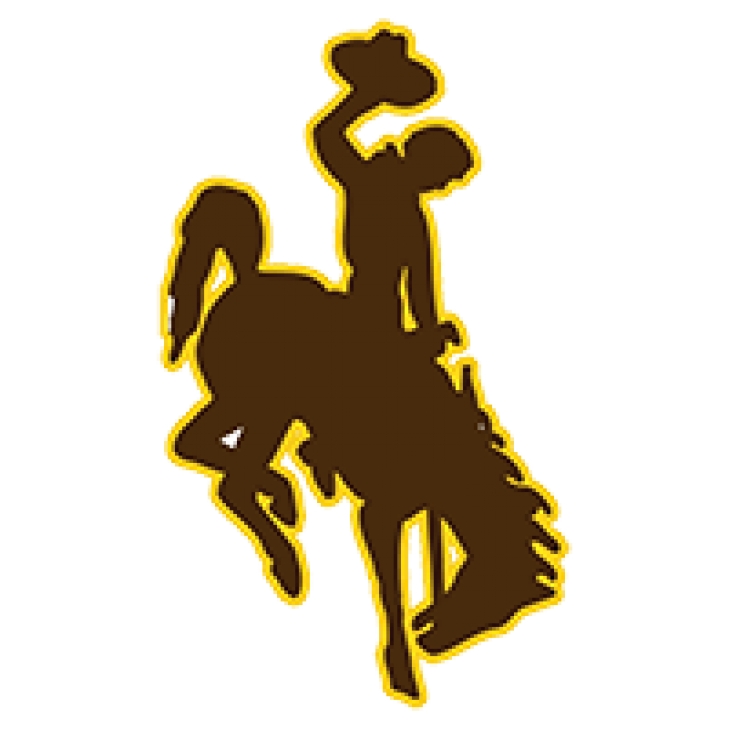 Regular visitors of Notinhalloffame.com know that we are slowly working on the top 50 of every major team in the NHL, NBA, NFL and MLB. Once that is done, we intend to look at how each team honor their past players, coaches and executives. Eventually, we are going to get to that of the Division I schools, and conferences. As such, it is news to us that the University of Wyoming has announced seven new members to their Athletic Hall of Fame.
The seven new members are:
Jon Cogdill, Football and Men's Wrestling 1986-90. Codgill was an Offensive Lineman and Long Snapper who played in two bowl games. As a wrestler, Codgill was a three-time WAC Champion and was the Outstanding WAC Wrestler of the Year in 1990. He had a record of 82-29-4.
Dennis Dreher, Special Achievement. Dreher has been a volunteer for 50 years, working as a statistician in football games, and has also been a public address announcer for Cowgirl basketball.
Brandon Ewing, Men's Basketball 2006-09. Ewing was the first player in All-Mountain West history to earn all-conference honors four years in a row. He is second all-time at Wyoming in Points and Assists and third in Steals.
Wiles Hallock, Administrator 1949-60. Hallock became the Publicity Director in 1948 and became the school's first Sports Information Director in 1954.
Kevon Mannon, Men's Track & Field 1998-99. Mannon is a seven-time All-American, competing in the weight throw, shot put, hammer throw and discus. He was a two-time WAC Champion in the shot put, two-time champion in wight throw and one-time champion in the discus.
Mike Schenbeck, Football 1985-1988. Schenbeck played at Linebacker who played in two bowl games. He had 106 Tackles in his junior year and 83 in his senior campaign.
Tom Wilkinson, Football and Baseball 1964-66. Wilkinson was Wyoming's Quarterback for three years, and in 1965, he led the team to a #12 ranking, and had an overall record of 18-10-2. He was also the Shortstop on their baseball team. He would later be inducted to the CFL Hall of Fame after a long career winning six Grey Cups, all with Edmonton.
The class will be inducted on September 3, 2021. The new members bring the amount of inductees to 173 individuals and 21 teams. The Hall was initiated in 1993.
We would like to congratulate the newest members of the University of Iowa Athletic Hall of Fame.