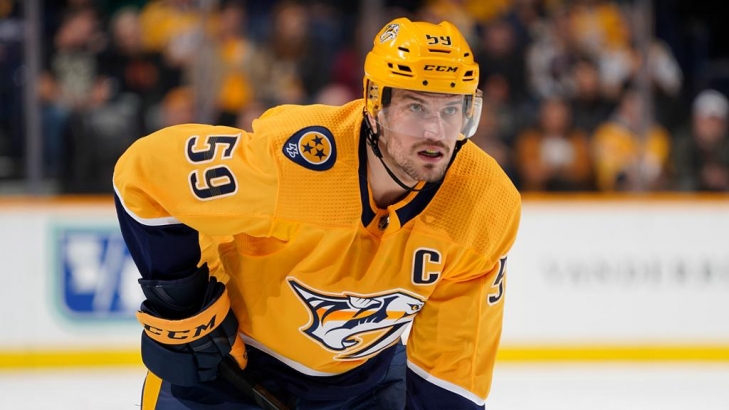 Already the greatest Swiss-born hockey player of all time, Roman Josi has to date played his entire NHL career with the Nashville Predators, the team that drafted him in the Second Round in 2008.
Josi continued to play in Switzerland for two years, honing his skills there, and then had another entire season in the minors. His first two NHL years could be considered average, but he evolved, using his high-tier skating skills and passing ability to become one of the top offensive Defensemen in the game.
Josi scored 40 Points in 2013-14, beginning a seven-year streak where he hit that point with at least 12 Goals. He had two 60-Point seasons, the latter in 2019-20, where he won the Norris Trophy as the league's best Defenseman. Prior to that, Jossi finished in the top ten in balloting four times. He has also become a team leader and was one of the biggest reasons that the Preds made the 2017 Finals.
It should not surprise anyone if Josi becomes number one on this list in the near future.