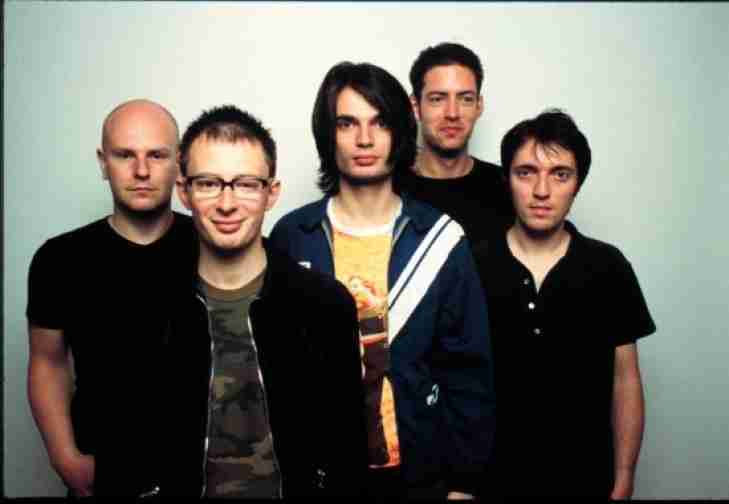 Radiohead is now eligible for the Rock and Roll Hall of Fame though based on a recent interview with Rolling Stone Magazine they didn't seem to care.
In a lengthy interview with the music publication, the band had the following reactions to the possibility of being inducted next year.
Phil Selway: "It's a bit like having the free bus pass in the UK when you reach a certain age. Blimey. Have we got to that point? God knows [if we'll go]. We'd have to sit down and talk about it, but it's probably not at the top of my list of things to do. But who knows? I don't know."Jonny Greenwood: "I don't care. Maybe it's a cultural thing that I really don't understand. I mean, from the outside it looks like ... it's quite a self-regarding profession anyway. And anything that heightens that just makes me feel even more uncomfortable."Ed O'Brien: "I don't want to be rude about the Rock and Roll Hall of Fame because for a lot of people it means something, but culturally I don't understand it. I think it might be a quintessential American thing. Brits are not very good at slapping ourselves on the back. It seems very show-biz and I'm not very show-biz. We haven't even been asked. I don't want to be rude. But if you ask me what I'd rather be doing that night, I'd rather be sitting at home in front of the fire or going to a gig. I realized years ago that I didn't like award ceremonies. You walk in there and you feel self-conscious. It's just really uncomfortable. Wherever there is media there seem to be a real level of bullshit. It just feels non-authentic to us."Thom Yorke: "It wouldn't be the first place ... don't ask me things like
that. I always put my foot in my mouth."Colin Greenwood: "I'd be grateful if we got in. Look at the other people that have been inducted. I don't know if everyone else will go though. It might be me just doing bass versions of everything like, 'Come on, you know this one!' I'd have to play the bass part to 'Creep' five times."
Considering that Jann Wenner, the owner of Rolling Stone is the founder of the Rock Hall it had to be expected that this would be asked of Radiohead in an interview. It is also expected that the critical darlings of music will get in on their first try.
For what it is worth, we have them
ranked at #2
on our latest list of those to consider for the Rock and Roll Hall.