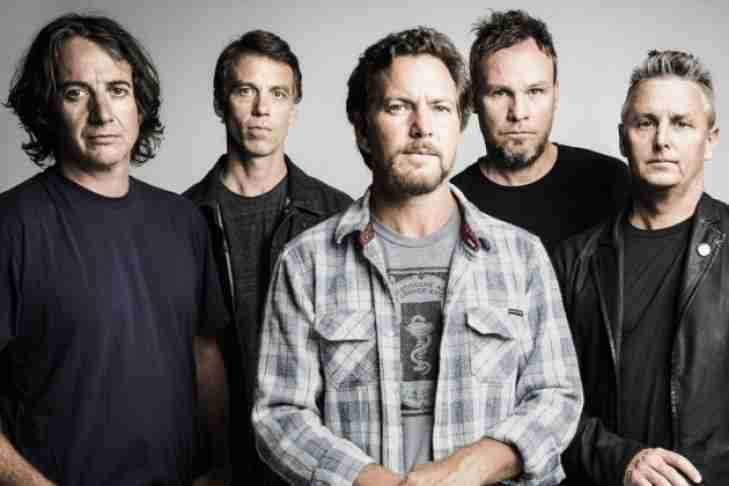 Last month the Rock and Roll Hall of Fame announced their latest class for the Hall.
When that happens, we here at Notinhalloffame.com have chosen to waste no time at all as we are ready to unveil a revised list of those who should be considered for the Rock and Roll Hall of Fame vote in 2016.
Here is how it works for us:
First off, we remove the acts that have been inducted. For reference those were Deep Purple, Chicago, The Steve Miller Band, Cheap Trick and N.W.A.
Next, we add those who are now eligible for the Rock and Roll Hall of Fame for the 2016 Class.
The final criteria comes from all of you. Your votes have an impact as to the ascension and decline of the Rock and Roll acts that are eligible.
With all of that being said, we here at Notinhalloffame.com are very happy to announce tbe Notinhalloffame.com Class for 2016 in regards to the Rock and Roll Hall of Fame.
The new number one band is
Pearl Jam
, who are entering their first year of eligibility. There is a solid reason to expect that the Seattle based band will enter immediately.
The German group,
Kraftwerk
, returns at #2. The Krautrock innovators have been ranked at the top in the past, and could very well be again.
The remaining Top Ten consists of #3.
Jethro Tull
, #4.
Roxy Music
, #5.
The Smiths
, #6.
MC5
, #7.
Willie Nelson
, #8.
New Order
, #9.
Gram Parsons
and at #10.
John Coltrane
.
Pearl Jam are not the only new act that has entered our Notinhalloffame.com Rock and Roll list.
The late rapper
2pac
is entering at #15.
Alternative singer,
P.J. Harvey
debuts at the #52 spot.
Alanis Morissette
also debuts in the top 100 at #65.
The final act to enter the top 100 in their first year of eligibility are the British group,
The Prodigy
.
Other new entries include
Aphex Twin
(#115),
Sterolab
(#138),
Tori Amos
(#190),
Cypress Hill
(#239),
Boyz II Men
(#258),
Mercury Rev
(#295),
Kyuss
(#341),
Helmet
(#414) and
The Cranberries
at (#515).
You may notice that the Cranberries have debuted at #515. We originally set out to have 500, but new entries have outdone the inductees, so we have elected to have an uneven number.
Stating that, by this summer we are looking to expand it to an even 1,000.
Why a grand? Why not!
We would like to encourage you to vote and give us your comments. They do matter as those do alter future rankings.
As always, we would like to thank you for your support.