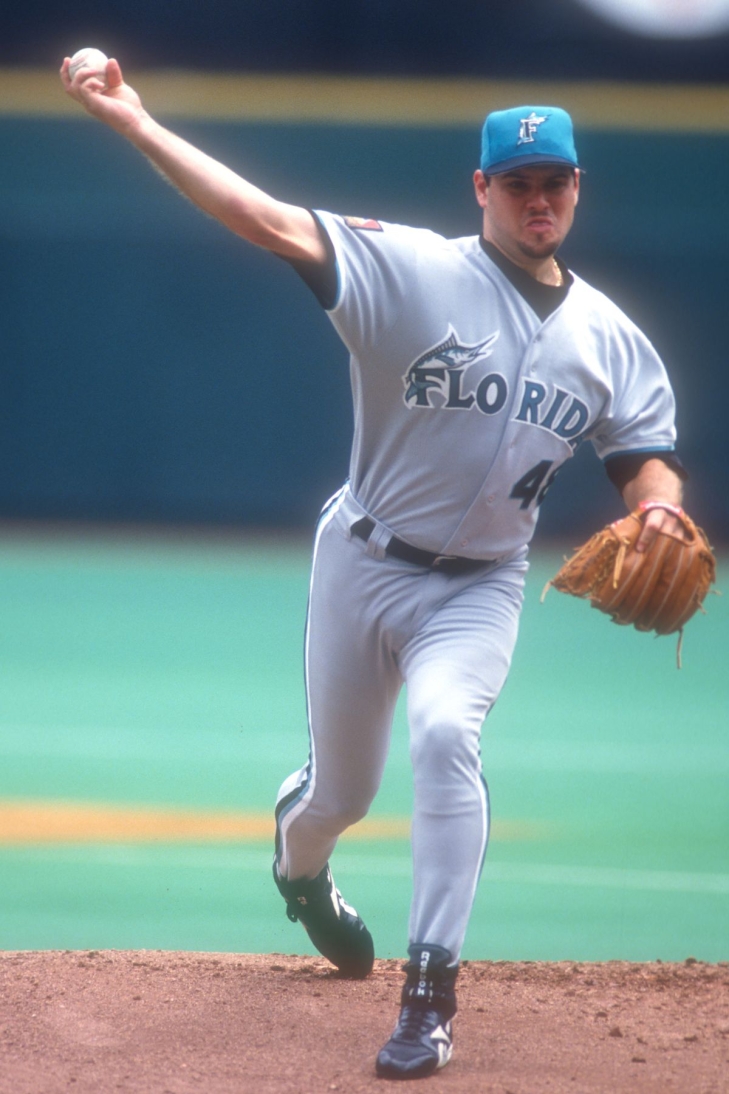 A ten-year veteran in the Majors, Pat Rapp played half of that timeframe with the Florida Marlins.
Rapp began his career with the San Francisco Giants, appearing in three Games in 1992 before the Marlins took him in the Expansion Draft. He made the starting rotation, with his best year with Florida coming in 1995, when Rapp went 14-7 with a 3.44 ERA.
He was traded back to San Francisco during the 1997 Season, with Rapp going 37-43 with the Marlins.