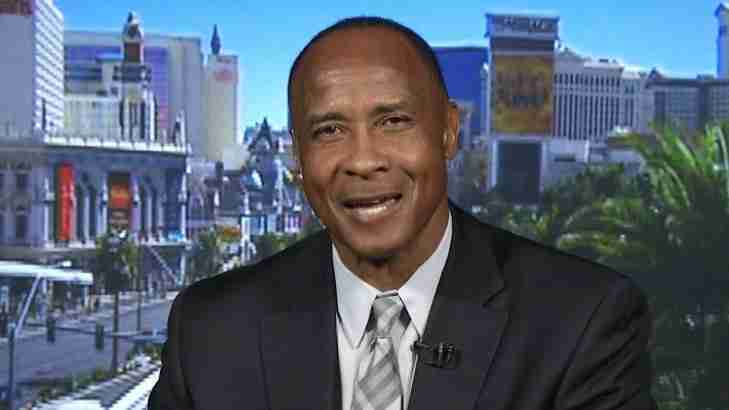 This must be the say for Wide Receivers to talk about the Hall of Fame.
Lynn Swann, the Hall of Famer who was a member of the Pittsburgh Steelers dynasty that won four Super Bowls and retired at the height of his career at the age of 30 and would join the Pro Football Hall of Fame in 2001.
Calvin Johnson is expected to retire at the same age, but when asked if "Megatron" was a Hall of Famer, the former Pittsburgh Steeler implied in a piece with the Detroit News that Johnson should not join that elite club.
"I would think that it would be difficult for Calvin Johnson at this point to be considered a Hall of Famer. Calvin Johnson has an extreme amount of talent and ability, but when you start to look at his team, the success of his team and did he lift that team; he made them a little bit better, but at the end of the day, I'm not quite sure.
Hard to say he's going to be in the Hall of Fame when his team hasn't gotten to a Super Bowl, and they don't get a chance to get into the playoffs…and that's for a lot of guys across the board. If he had broken every passing record, like Danny Fouts, who didn't win the Super Bowl, then yeah, I think there's going to be consideration."
Following this, Lynn Swann was criticized and rightly so. In Pittsburgh, he was surrounded by a dream team, where as Calvin Johnson has not exactly been blessed with the most talented group of teammates. Detroit did not make a lot of noise in the past decade, but how much worse would they have been without him?
Stat wise, it has been argued that Swann, who has half of the yards that Johnson has, should keep his mouth shut on the matter. While that was in fact a different era and the passing game has exploded since then, Swann still was never in the top five in receiving yards during his career.
Swann's argument about playoff success is also questionable as the Pro Football Hall of Fame is full of players who do not have Super Bowl rings or NFL Championships who have a spot in Canton. Swann's induction itself has been criticized as it was openly asked, if he were with a lesser team himself would be enshrined.
Should Calvin Johnson elect not to return to the National Football League, the Hall of Fame clock is set at 2021 for his first year of eligibility. We wonder if Swann will be vocal on that matter again.