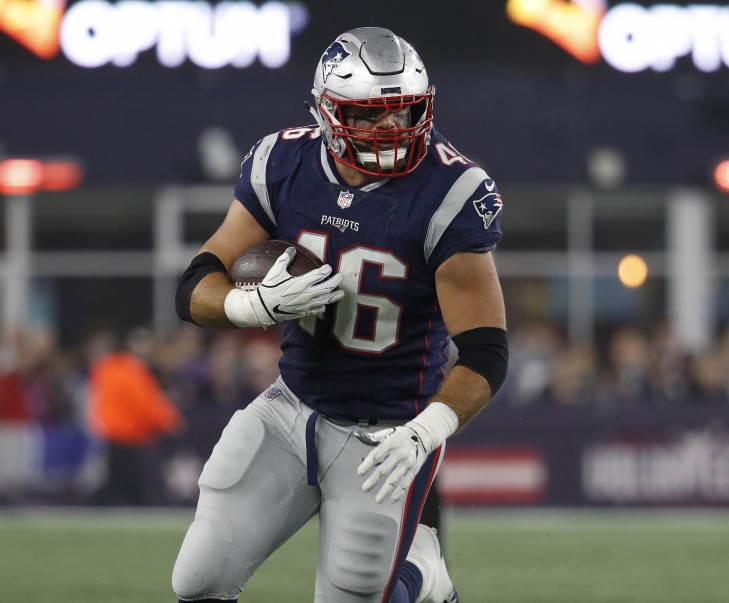 We have another significant retirement in the world of the National Football League, although many people outside of the New England fan base might understand why this is the case.
James Develin, the New England Patriots' Fullback has announced his retirement through a post on his Instagram. He had this to say:
"Due to unforeseen complications with the injury that ended my season last year, I have decided it is both in my and my family's best interest to retire from the game of football. I've always maintained a belief that in the sport, the team is MUCH more important than myself as an individual ... and that belief still rings true, as I have to prioritize my team at home before anything else."
The injury that Develin was referring to was in his neck, and it held him to only two games in 2019.
Develin was undrafted in Brown in 2010 and after two years on the Cincinnati Bengals practice squad, he was signed by the New England Patriots in 2012. He was not used as an offensive weapon, but as a blocker for them. Develin would help the Patriots win three Super Bowls, and was named to the Pro Bowl in 2017.
We here at Notinhalloffame.com would like to wish James Develin the best in his post-playing career.