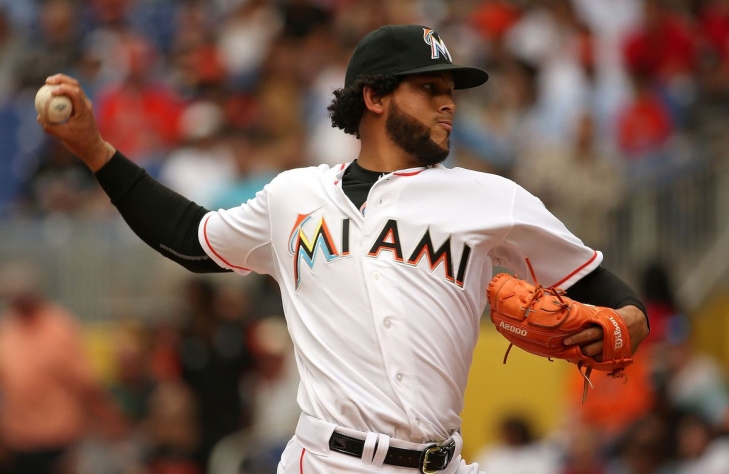 Henderson Alvarez was one of the many players that the Miami Marlins acquired from Toronto in the 12-player transaction after the 2012 Season, and for a brief time, it looked like Alvarez was going to be the best player they netted.
In his first year as a Marlin, a shoulder injury kept Alvarez to only 17 Starts, but he was decent with a 3.59 ERA over 102.2 Innings, which was bolstered by a no-hitter in the season finale. Alvarez had his best season in Baseball in 2013 with a 12-7 Record with a 2.65 ERA. The Venezuelan went to the All-Star Game that year, and it appeared that his career could shoot to the moon, but it was not to be.
Shoulder problems would rear its ugly head again in 2015, and he only threw in four Games, none of which were effective. His contact expired, and he would only play three more Games in the Majors (Philadelphia in 2017), before he retired.
With the Marlins, Alvarez had an even record of 17-17 with a 3.28 ERA.